Success stories | EQM, the value of trust
EQM has successfully implemented more than three hundred business management projects both in Spain and abroad, having helped industry-leading companies  optimise their processes and boost their productivity and efficiency.
SOME CLIENT SUCCESS STORIES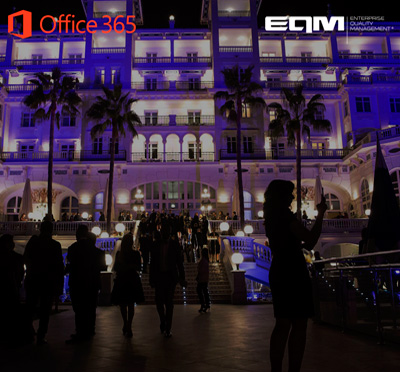 HOTELES SANTOS
Founded in 1970 in Madrid, Hoteles Santos has grown over the years into a highly renowned hotel chain. It has a network of four-star, five-star and five-star GL hotels across Spain. Its core values are quality, service, and distinction.
PROJECT:
EQM planned a single domain forest and the definition of a single active directory schema on Microsoft Azure. This solution achieved company-wide comprehensive management of the security and integrity of business and productivity applications through Microsoft 365 and Power Platform. It also provided a homogeneous, standardised, and foolproof way for procuring new services and registering new staff.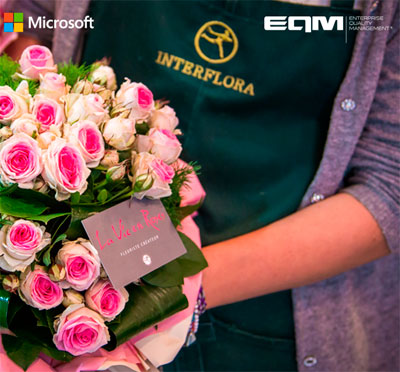 INTERFLORA
The company's origins date back to 1946, when three groups that formed at the beginning of the century - Florists' Telegraph Delivery Association (USA), Fleurop (Germany) and British Unit (UK) - were rebranded under the name of Interflora. The network now includes more than fifty thousand florists and operates in one hundred and seventy countries on five continents. Meanwhile, Interflora Spain was established in 1951.
PROJECT:
Microsoft Dynamics AX implementation project in all departments and branches and integration of the ERP with the Magento platform.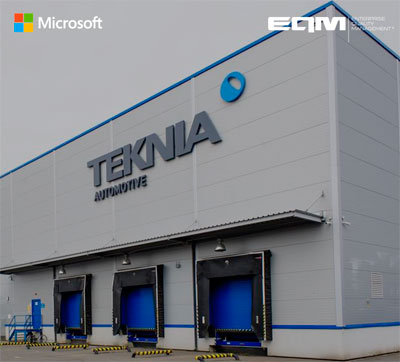 TEKNIA
Multinational leader in the manufacture and distribution of components for the automotive industry. It has three specialised divisions, Plastics, Metals, and Machines, as well as a subdivision specialising in research, development, and innovation services applied to the solar and automotive industries.
PROJECT:
Implementation of the Microsoft Dynamics AX ERP for the integration of all business areas without alternative processes.Implementation of an RDF solution for warehouse and stock management. Integration of the project with a new EDI solution for logistics customers in EDI messages. Definition of a one-stop overall production model for the whole company.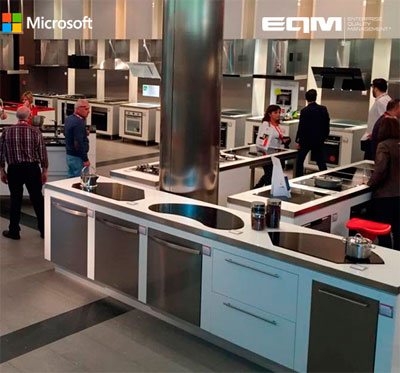 TEKA
German multinational founded in 1924, engaged in the production and sale of kitchen and bathroom products, hobs, and industrial containers.
PROJECT:
Complex implementation project. Financial, procurement, national and international sales, and logistics departments connected with forty-five branches, EDI, RF, interfaces with logistics and production programs.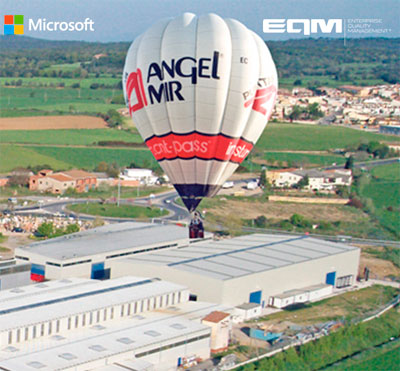 ÁNGEL MIR
Ángel Mir - Portes Bisbal SL, founded in 1967, is currently the largest Spanish company in the manufacture and assembly of industrial and residential doors, renowned for its business excellence, quality, and after-sales service.
PROJECT:
Implementation project in the financial, procurement, national and international sales, logistics and production departments.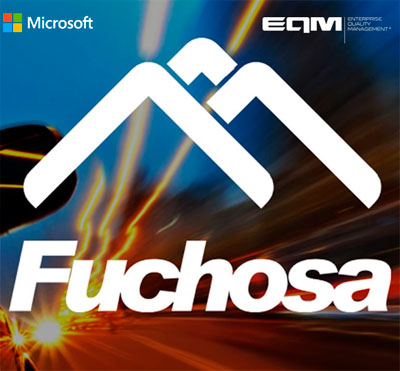 FUCHOSA
Company founded in 2006. Currently part of the ACE Group. The company is the combination of Fuchosa and Feramo, iron foundries located in Atxondo (Basque Country) and Brno (Czech Republic) and the aluminium smelter EBCC, located in Wroclaw (Poland).
PROJECT:
Firm commitment to Microsoft Dynamics AX as a technology platform for all business processes and EQM as a key partner, valuing its extensive experience in AX implementations and its extensive knowledge of the automotive industry.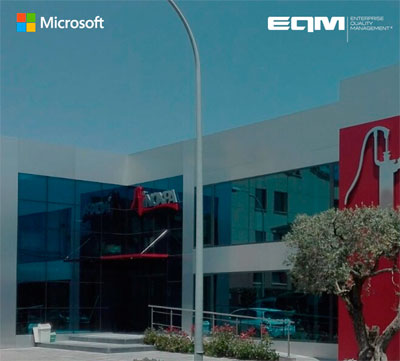 INOXPA
Leader in the manufacture and sale of stainless steel components and equipment for fluid treatment, process management, and services in the food, cosmetics and pharmaceutical industries belonging to the Italian group Interpump. It is currently present in fifteen countries with its own offices and has a network of more than one hundred distribution points around the world.
PROJECT:
Implementation project with national and international delegations of Microsoft Dynamics AX in all areas of the company from CRM to warehouse, production, and international logistics.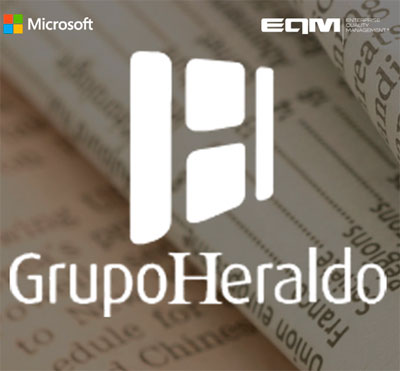 GRUPO HERALDO
Heraldo de Aragón is a Spanish newspaper founded in Zaragoza in 1995. The newspaper covers general news with a focus on the region of Aragón.
PROJECT:
Implementation project Microsoft Dynamics AX BackOffice for financial, purchasing, and warehouse. Magento portals integrated with Microsoft Dynamics AX in clients and invoices. Integration bus for data exchange web services between portals. BI Project.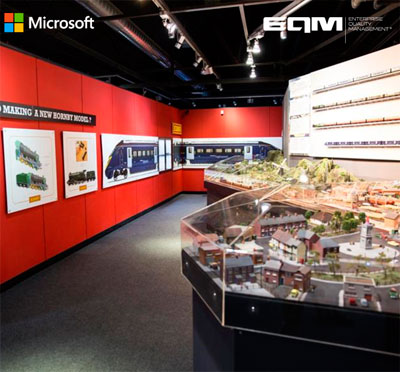 HORNBY HOBBIES
Founded in England in 1901, the company focuses on the development, manufacture, and marketing of toys and scale models. It is a multinational listed on the London Stock Exchange and famous in the UK for being the country's leading model train brand.
PROJECT:
Hornby planned an ERP change with a partner capable of providing solutions to their needs, according to their requirements and the reality of the systems and infrastructures.EQM competed directly with local partners (Crimsonwing and HSO) and it was the only one to provide this type of solution, which Hornby perceived as differential.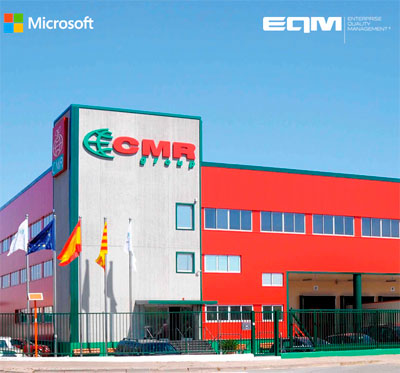 FRUITS CMR
Fruits CMR is a family-owned company founded in 1879 and based in Barcelona (Mercabarna). It is the parent company of the CMR Group, which markets horticultural products such as fruits, vegetables, tropical, exotic and ethnic products, berries, citrus, IV and V range products, aromatic herbs and organic products through its own points of sale.
PROJECT:
Fruits CMR had a previous version (Axapta 3.0) of Microsoft Dynamics AX which, due to business growth and the high turnover achieved, was not covering all the company's needs. They needed to improve and simplify processes for the optimal management of a growing company, which has new plants and larger warehouses. Fruits CMR launched an ERP selection process in which it evaluated various platforms, as well as different Microsoft Dynamics AX partners, and finally opted for EQM as an implementing partner.