Dynamics 365 Sales Insights
Sell smarter by leveraging AI technology
Apply the advantages of AI to your company
With Dynamics 365 Sales Insights you'll make sure that field salespeople, internal sales managers and company managers reduce routine tasks, create relationships through personalised interactions and proactively lead sales teams, with knowledge generated through artificial intelligence.
Dynamics 365 Sales Insights | Features and Functionalities
Learn from your sales calls thanks to conversation analysis
FIND OUT WHICH STRATEGIES ARE WORKING
Automatically transcribe and analyse the opinion of customers, their feelings, the content of conversations and the way they speak. Explore which customers are responding well so you can replicate those calling strategies across your team.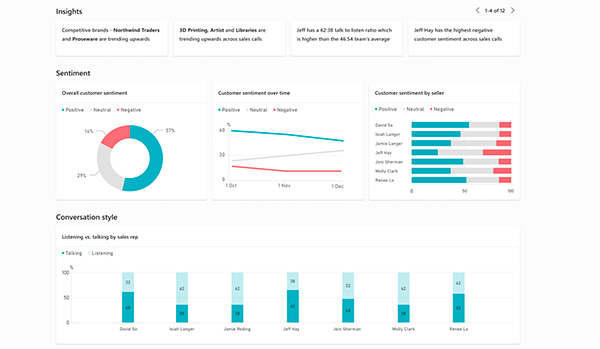 PROVIDE MORE EFFECTIVE ADVICE
Increase your sales performance and onboard salespeople faster with AI-generated insights that enable sales managers to proactively identify risky transactions, enjoy greater visibility of conversions, and provide actionable feedback through built-in advisory tools.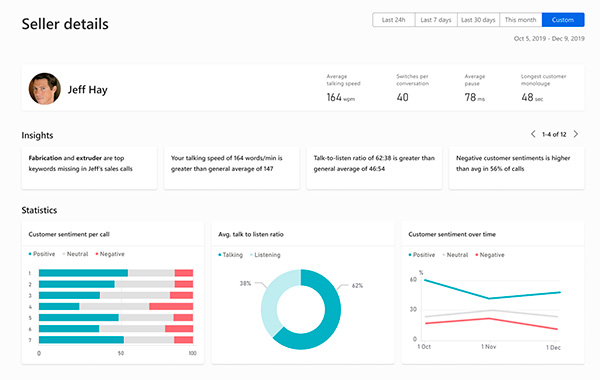 FACILITATE STRATEGIC DECISION-MAKING
With Dynamics 365 Sales Insights you can easily recognise the needs that arise from your customers and grow your business. Thrust your company to the forefront of the market with insights drawn from mentions about brands and competitors. Harvest real-time responses with natural language questions and answers about sales and conversation data.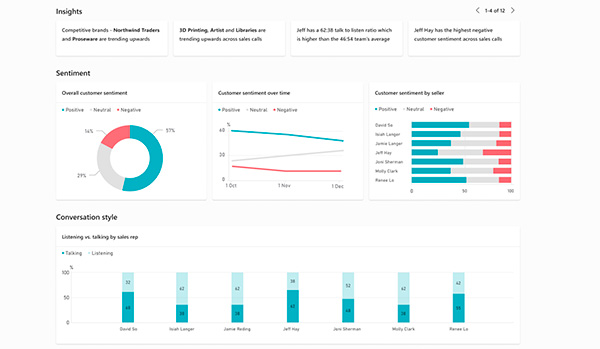 Sell smarter by extracting insights from context
PINPOINT THE BEST LEADS
Improve conversion rates and success rate using machine learning features. This allows you to prioritise potential customers and leads that have the highest likelihood of conversion and purchase.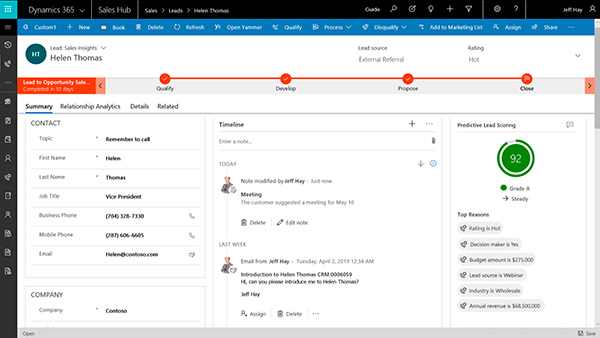 MAKE STRONGER CONNECTIONS
Bolster the contacts of colleagues who already have an active relationship with potential customers using the information provided by Office 365. Build relationships of trust in the sales process by following artificial intelligence guidelines on the topics of discussion and recommended actions.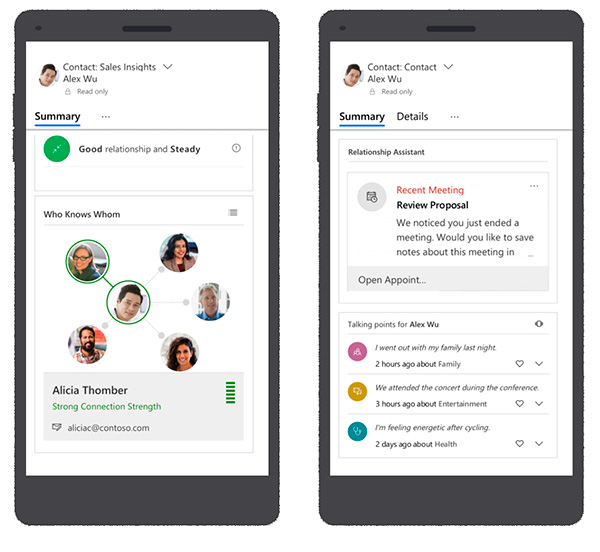 BOOST YOUR PRODUCTIVITY
Enrich email interactions and get real-time contextual messages suggesting new records to create as you write your notes.  Monitor customer relationships by scoring relationship status based on unified data from Dynamics 365, Office 365, and LinkedIn.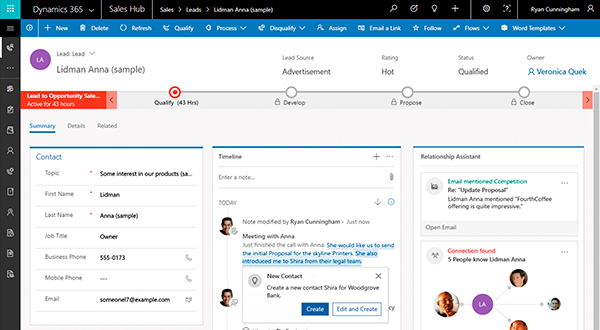 INNOVATE WITH AN ADAPTABLE SOLUTION
With Dynamics 365 Sales Insights you can customise recommended actions through AI with an easy-to-use configuration tool that require no programming. You can also tailor pre-built predictive lead and opportunity classification models, with custom branding around your company's specific needs.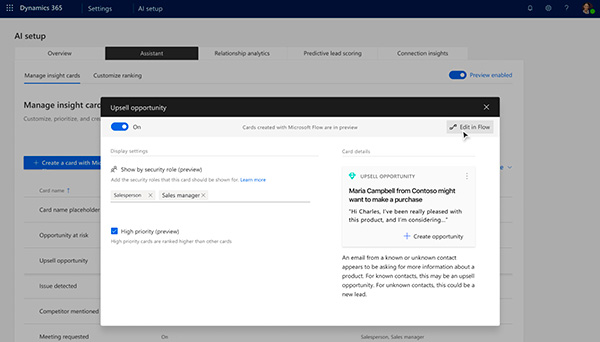 Would you like to learn more about how Microsoft Dynamics 365 Sales Insights can help you?
Contact us and one of our product experts will personally assist you. .
OTHER SOLUTIONS FOR YOUR COMPANY
EQM offers an extensive portfolio of business solutions to enhance your company's competitiveness by optimising management, improving processes, increasing profitability, and boosting resource productivity.