The automotive industry is extremely dynamic due both to its ability to adapt and its competitiveness, and as such, it has to face important challenges to guarantee its future.
Spain is the second largest car manufacturer in Europe and the eighth in the world, accounting for 10% of its GDP and 19% of its exports. The leading brands operate in the country with seventeen manufacturing plants in Spain and more than one thousand component and equipment manufacturers within the industry's supply chain.
Flexibility of the industry
In the automotive industry, as in many other industries, it is the customer who chooses the product and demands its customisation. This has placed flexibility at the base of the pyramid as one of the key qualities of companies in the industry that want to provide a rapid response to their customers, their suppliers, and the market.
Car manufacturers build a four-sided strategic cube:
reduction of costs
greater flexibility of the business structure by technological means
restructuring of the supplier system
globalisation and internationalisation of procurement
What's more, the introduction of just-in-time production models has forced suppliers to adapt their production rates to the demands of companies. This is why companies have implemented strategies (with certain differential nuances) that have a series of common features: an intense development of process innovations. This has been possible thanks to organisational innovations in production phases to enable competitive improvements.

MICROSOFT CERTIFIED SOLUTION
Additional guarantee for companies that implement it
EQM Automotive SCM: the management solution based on Microsoft Dynamics 365 & SCM for the automotive equipment and components industry
EQM offers EQM AUTOMOTIVE SCM, the management solution based on Dynamics 365 Finance & SCM for the automotive equipment and components industry.
EQM AUTOMOTIVE SCM has been designed in keeping with the best management practices, covering more than seven hundred industry-specific requirements (functionality and processes) in critical areas and divisions such as finance, purchasing, sales, EDI, dispatches, planning, production, quality, maintenance, CRM, etc. within the Metallic, Machining, Stamping and Plastic divisions-and all of this within a single platform such as Microsoft Dynamics 365 Finance & SCM.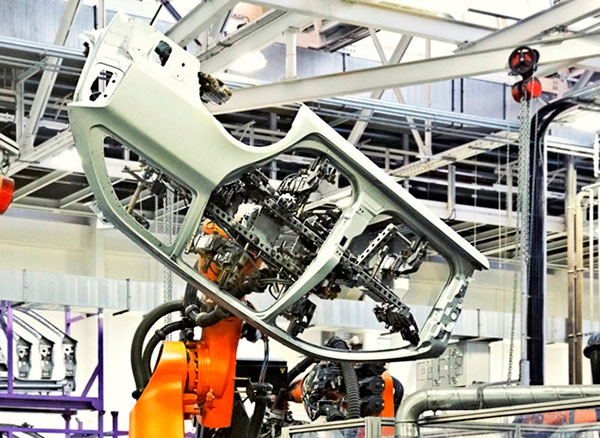 EQM AUTOMOTIVE SCM is a solution designed to help companies in international and multi-site environments to efficiently manage their financial and human resources and manage their operations. Thanks to its constant interoperability, you'll be able to make existing investments in technology profitable, reduce the total cost of ownership (TCO) and support innovation in your company.
EQM Automotive SCM | How it can help you
PROCESS OPTIMISATION
Optimisation and standardisation of the management and production processes of all plants in all locations.
MANAGEMENT MODEL FOR ALL PLANTS
Maximum leverage of process synergies of the different plants due to having a common tool for all.
GROWTH AND COMPETITIVENESS
Enables companies to transform processes and boost growth and competitiveness.
EQM AUTOMOTIVE SCM | Structure of the Solution

Cross-Sectional Characteristics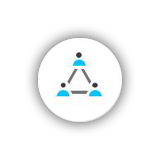 All areas integrated without alternative processes.
Availability, traceability and quality of data for
Immediate responses to any situation.
Homogeneous and synergistic management of production processes.
Locations and plants.localizaciones y plantas.
Ease of use and learning.
Industry-required EDI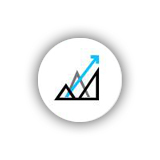 Includes all messages and incorporates.
Customer logistics requirements.
Adaptable to customer requirements.
Configurable deviation of demand alerts.
Immediate actions.
Immediacy, avoiding manual errors.
Contracts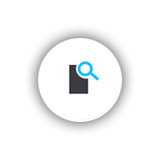 Contract per customer and item with all the data

- Salespeople: validity, price, customer reference.
- Logistics: unloading points and addresses, reconciliation type (accumulated, last delivery note, overlap), buffer warehouse, packaging structure (in-house, returnable or invoiceable).
Sales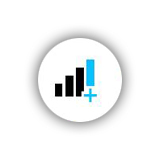 Management of cleared programs and forecasts (manual or EDI).
Automatic reconciliation and program deviation alerts.
Includes main requirements of customer logistics (RAN, MPUS, VW-GTL, etc).
Control of returnable packaging stock in in-house, buffer or customer warehouses.
Automatic invoicing of packaging and consumables not included in the price of the part.
Self-invoicing (manual or by EDI).
Warehouse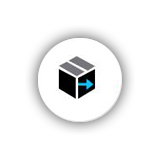 Streamlined picking process by scanning barcodes.
Strict control to avoid errors in entries, picking and labelling.
Up-to-date and reliable stock, identified by box number, pallet, type of packaging, plain version and batch.
Guided RF device processes to ensure FIFO.
End-to-end guaranteed traceability.
Purchases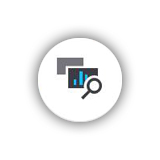 Automatic purchase planning based on customer programs.
Non-compliance alerts (customer changes, incidents).
Management of contracts and purchasing programs (cleared and forecasts).
Consignment management.
Management of self-invoices to supplier.
Integration with quality module (reception guidelines, non-conformities, blocks, tests, etc).
Supplier appraisal (multi-criteria).
Production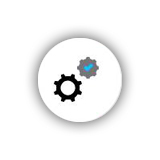 Optimal production planning including multi-cavity moulds/tools, multi-figure, maintenance, etc.
Subcontractors: optimal and error-free management of material flows, receptions and outsourced stock.
Stock control in all production phases.
Compliance with customer requirements in safety parts.
Traceability of unit label, box, pallet and batch.
Inntegration with quality (control guidelines, deadlocks, tests, non-conformities, non-quality costs, etc.).
EQM Automotive SCM | Business Experience
TEKNIA
COMPANY: Leader in the manufacture and distribution of components for the automotive industry. It has three specialised divisions, Plastics, Metals, and Machines, as well as a subdivision specialising in research, development, and innovation services applied to the solar and automotive industries.
PROJECT:
Implementation of EQM AUTOMOTIVE SCM for the integration of all business areas without alternative processes.
Implementation of an RDF solution for warehouse and stock management.
Integration of the project with a new EDI solution for Logistics customers in EDI messages.
Definition of a one-stop overall production model for the whole company.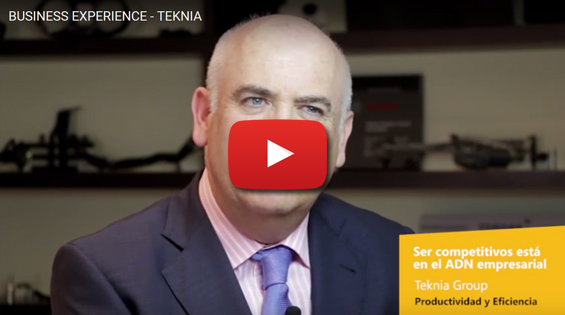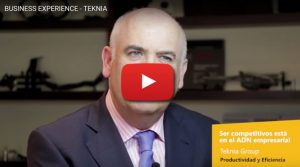 Like to find out more about how EQM AUTOMOTIVE SCM can help you?
Contact us and one of our product experts will personally assist you.
OTHER SOLUTIONS FOR YOUR COMPANY
EQM offers an extensive portfolio of business solutions to enhance your company's competitiveness by optimising management, improving processes, increasing profitability, and boosting resource productivity.