Microsoft Dynamics 365
The most advanced platform on the market which you can use to grow your business at your own pace
EQM offers Microsoft Dynamics 365, the Microsoft platform you can use to grow your business at your own pace. Microsoft Dynamics 365 gives you the freedom to start running your business solely with the solutions you need, then add applications and new functionalities as your needs change.
What is Microsoft Dynamics 365?
Microsoft Dynamics 365 is the cloud-based evolution of Microsoft's ERP and CRM solutions in a single management solution, which eliminates data silos and features specific applications to manage the specific functions of each area of the company: finance, sales, operations, marketing, project automation, etc.
Grow your business at your own pace
Predict the needs of your customers, optimise operations, reduce costs, increase efficiency, and much more. Microsoft Dynamics 365 will help you do what's best for your company, and what makes Microsoft Dynamics 365 even better is that you only pay for what you need.
Now's the time to make your company more productive, smarter, and more adaptable… and reinvent the future.
Boost your business with Microsoft Dynamics 365
PRODUCTIVITY
Microsoft Dynamics 365 is fully integrated with Office 365. All applications in the solution use a common data model shared with Office 365 in order to simplify the management of data between applications and business processes.
INTELLIGENCE
Microsoft Dynamics 365 is also integrated with Power BI, Cortana Intelligence, and Azure Machine Learning. Thanks to this integration with Microsoft business intelligence tools, the solution provides your company with predictive capabilities and unprecedented digital intelligence for all company and business-related decisions.
EXTENSIBILITY
What's more, the PowerApps service works with Microsoft Dynamics 365 so that users can create the apps they need, securely connect with the company's systems, and easily share applications with their colleagues.
Would you like to learn more about how Microsoft Dynamics 365 can help you?
Contact us and one of our product experts will assist you personally..
Microsoft Dynamics 365 Applications
Choose the applications you need now and add new ones as your business grows. Each application solves real problems and brings real value and by combining them, you'll get the best opportunities to transform your business.
Dynamics 365 Finance
Dynamics 365 Finance enables you to monitor the performance of your company in real time, forecast future results, and make data-based decisions to boost the growth of your company, regardless of its size and the industry in which it operates.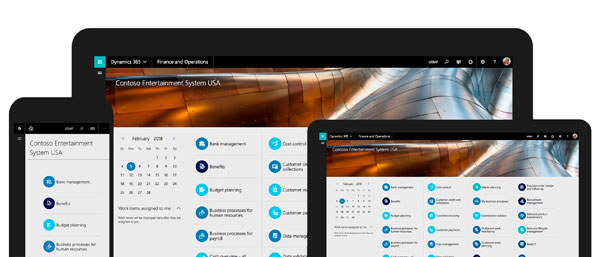 Dynamics 365 Supply Chain Management
Transform your company's manufacturing and supply chain operations by using information generated by AI, the Internet of Things (IoT), and predictive insights from planning, production, stock, warehouses and transport to maximise the operational efficiency, product quality and profitability of your operations.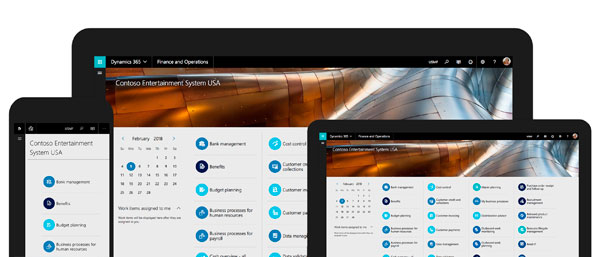 We're happy to help you understand and implement any of these applications
Contact us and one of our product experts will assist you personally..
Dynamics 365 Sales
Go beyond salesforce automation (SFA) with Dynamics 365 Sales to better understand customer needs, attract customers more effectively, and close more business deals.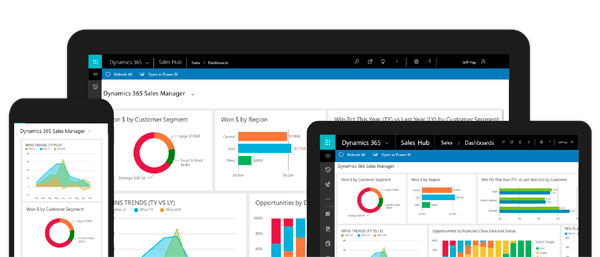 Dynamics 365 Marketing
Secure and consolidate leads using strategies that go beyond basic email marketing thanks to Dynamics 365 Marketing. Connect sales and marketing, automate processes, and make smarter decisions to maximise marketing ROI.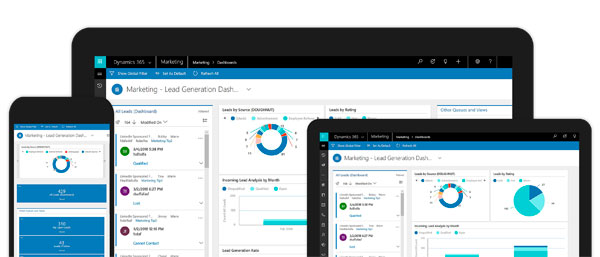 Dynamics 365 Commerce
Unify digital, in-store, and office operations to personalise customer engagement and increase employee productivity. Dynamics 365 Commerce enables retailers to create exceptional and insightful shopping experiences.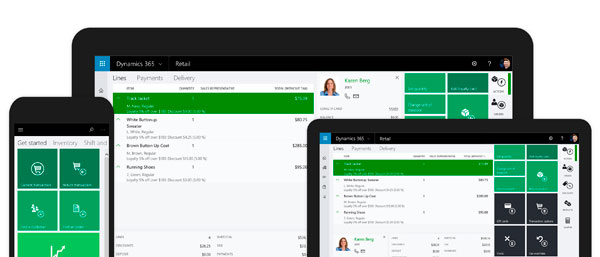 Dynamics 365 Project Operations
Build trusted customer relationships by providing outstanding project experiences. Dynamics 365 Project Operations gives you all the capabilities you need to deliver profitable projects on time and on budget, while also boosting employee productivity.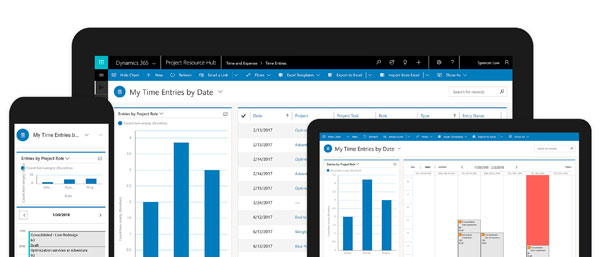 Dynamics 365 Human Resources
Today, employees want to work at companies where they can shine, show their impact, and develop their career. Dynamics 365 Resources offers exceptional experiences to attract, satisfy, develop, and retain employees.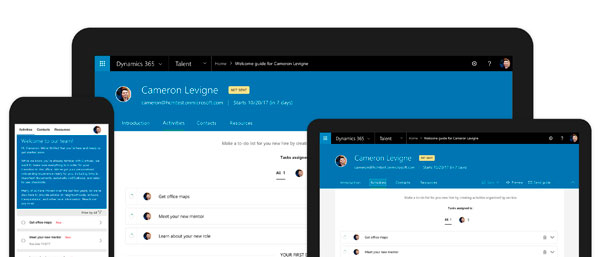 Dynamics 365 Business Central
Dynamics 365 Business Central is designed for companies looking for an end-to-end business management solution that is easy to use and adapt. Connect your finances, sales, service, and operations to streamline business processes, improve customer engagement and foster growth.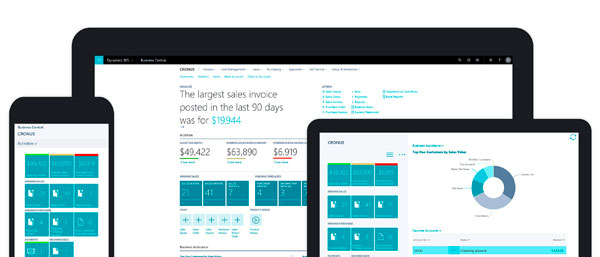 Make the most of these applications for your business!
Contact us and one of our product experts will assist you personally..