Dynamics 365 Customer Insights
Get a one-stop view of customers and provide a personalised experience
Apply the advantages of AI to your company
Extend customer lifetime with AI-generated insights based on unified customer profiles.  Transform your business into a customer-centric organisation where marketing, sales, and customer service professionals have all the knowledge they need to personalise interactions.  Access results faster with a customer data platform designed to deliver insights that enable action to be taken with minimal training.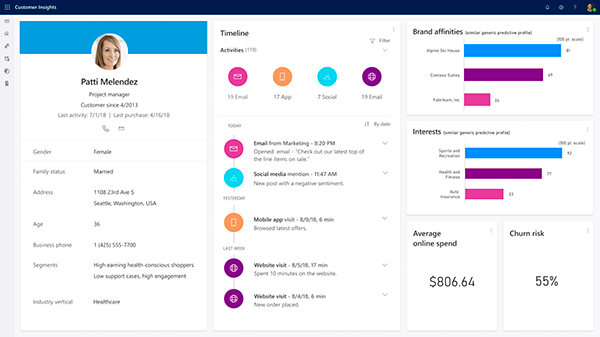 Feel free to request more information or a demo of Microsoft Dynamics 365 Customer Insights. We'll be delighted to help you out.
Dynamics 365 Customer Insights | Features and Functionalities
Offer personalised experiences with a comprehensive perspective of your customers
GET AN OVERALL CUSTOMER PERSPECTIVE
Pool all transactional, observational, and behavioural data from consumers and businesses using precompiled connectors from different data sources. Unify data by resolving customer identities with recommendations generated by AI and machine learning. You can also create advanced customer profiles with the audience intelligence provided by Microsoft Graph.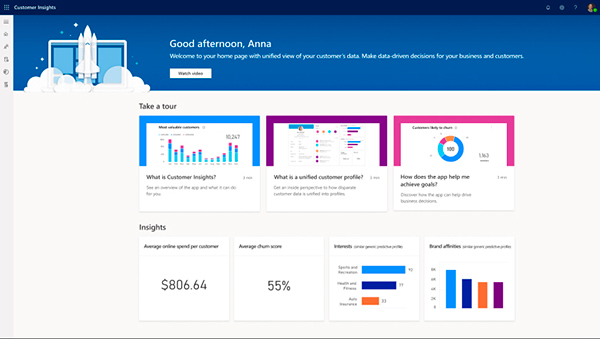 GAIN KNOWLEDGE AND TAKE ACTION
Use quick-start  machine learning templates to predict churn rate or recommended actions.  Discover new audience segments or create your own with recommendations generated by Artificial Intelligence. You can also integrate Customer Insights cards into your Dynamics 365 application or into external applications to take actions based on data. Activate workflows in response to customer signals with Power Automate.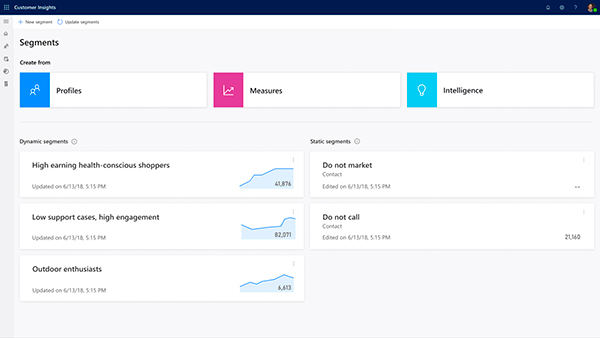 TAILOR AND EXPAND THE SOLUTION ACCORDING TO YOUR NEEDS
Get started quickly with guided and intuitive experiences. Expand the solution with the Azure tools and services you already know and use your own machine learning models. Connect your customer data with Microsoft Power BI to customise panes and reports. Create custom applications with built-in insights about your customers using Microsoft Power Apps.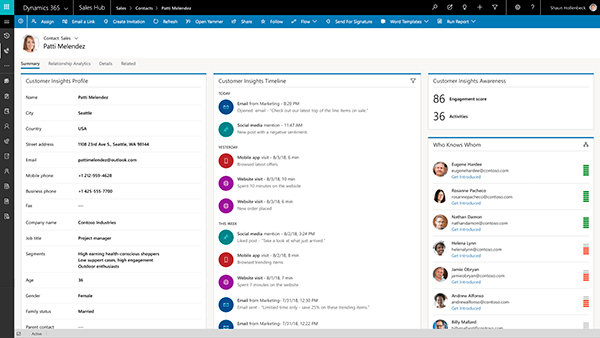 TRUST A FULLY SECURE PRODUCTION PLATFORM
Reduce your amortisation period by using a self-service customer data platform based on Azure that lets you bring your own Azure data warehouse. With Dynamics 365 Customer Insights, protect privacy and comply with the General Data Protection Regulation (GDPR) with security and management tools designed for companies without losing ownership of the information. Serve your customers better by leveraging the experience of Microsoft in artificial intelligence, cloud platforms and data administration.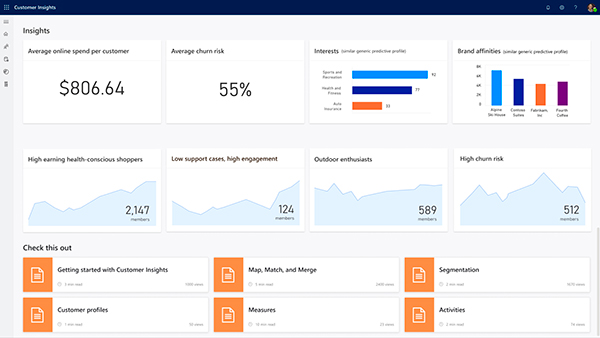 Would you like to learn more about how Microsoft Dynamics 365 Customer Insights can help you?
Contact us and one of our product experts will personally assist you. .
OTHER SOLUTIONS FOR YOUR COMPANY
EQM offers an extensive portfolio of business solutions to enhance your company's competitiveness by optimising management, improving processes, increasing profitability, and boosting resource productivity.