MICROSOFT DYNAMICS 365 SUPPLY CHAIN MANAGEMENT
EQM offers Microsoft Dynamics 365 Supply Chain Management, the solution that transforms your company's manufacturing operations and supply chain.
Use information generated by AI , the Internet of Things (IoT) and predictive insights from planning, production, inventory, warehouses and transport to maximise operational efficiency, product quality and profitability of your operations.
Innovate with smart manufacturing operations
Build a connected factory and smart manage processes and operations with IoT, AI, machine learning, and mixed reality to optimise people, processes, and equipment.
Simplify resource management for any workload with a smart solution that helps you control and manage your resources, from people to equipment and tools.
Create more suitable processes for any type of manufacturing - discrete, lean, project-based, process-based or mixed - and satisfy all your needs with a single solution.
Create a mixed mode manufacturing environment that supports all strategies such as make-to-stock, make-to-order, configure-to-order and design-to-order.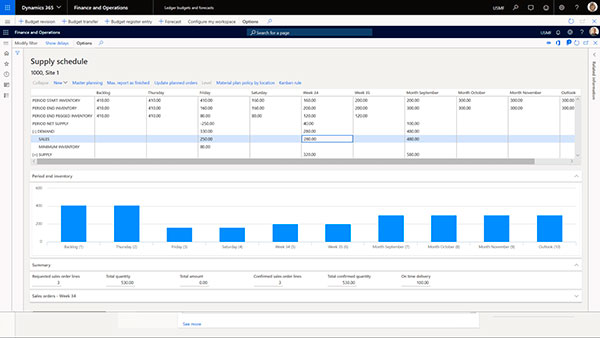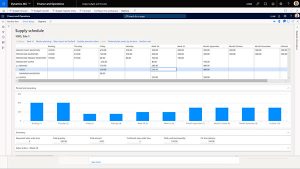 Plan production in real time and reduce lead times for new supply and demand with the Planning Optimisation add-in.
Speed up product delivery by automating the flow of information and materials between resources and locations.
Optimise production performance with IoT Intelligence
Make proactive and practical decisions with a real-time view of all production and stock. Proactively manage plant and machinery operations to improve uptime, performance, and quality.
Boost the efficiency of your resources, processes, and people by using AI, machine learning and mixed reality to proactively predict and solve problems.
Perform predictive maintenance before a serious error occurs and avoid costly downtime for critical equipment.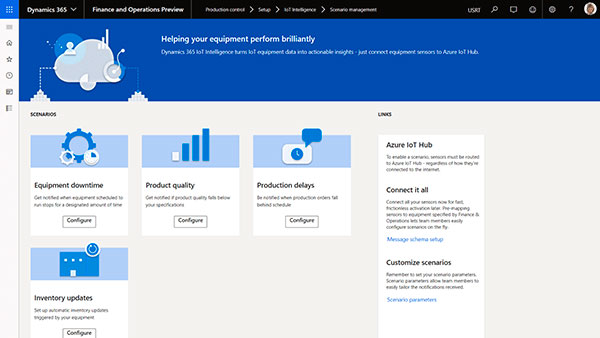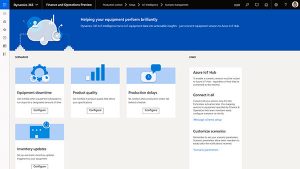 Feel free to request more information or a demo of Dynamics 365 Supply Chain Management. We'll be delighted to help you out.
Maximise the lifetime of your resources with Asset Management
Better maintain resources from acquisition to withdrawal by optimising the tracking and monitoring of KPIs to improve the Overall Equipment Effectiveness (OEE) of critical resources.
Plan and anticipate maintenance tasks more effectively to maximise the lifetime and performance of high-value resources, as well as to reduce costs and production downtime.
Perform different types of maintenance tasks —predictive, corrective, conditional, and preventive - with a single solution.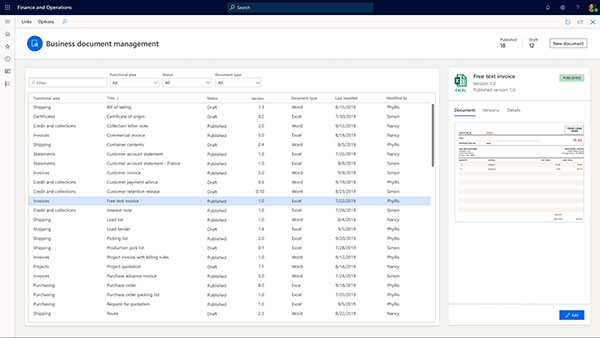 Modernise warehouse management
Gain full visibility into warehouse operations and stocks to effectively manage capacity and consumption of raw materials and movement of end products in real time.
Automatiza y adapta la gestión de los almacenesutomate and adapt warehouse management pto optimise the use of space, from simple stock rooms to distribution centres. Efficiently manage materials and end products with configurable guidelines based on machine learning.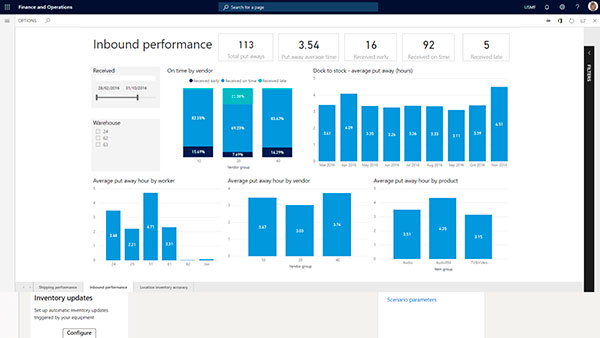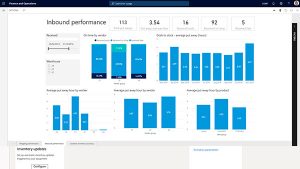 Get real-time information on the status of your warehouses with Power BI's out-of-the-box analytics that give you full visibility into stock, receiving, picking and shipping operations. Create heat maps of warehouse processes with ease and without the need to write code.
Improve productivity with a mobile app that can be customised to simplify the performance of daily tasks for employees and warehouses.
Automate and optimise the supply chain
Work with a complete supply chain perspective dacross different geographic locations and time zones, integrating purchasing and sales with the management of logistics, stock, production, warehouses, and transport.
Optimise purchasing processes by using a single application for the entire process - from procurement to payment - with which you can manage contracts, incorporate vendors, monitor on-time delivery performance, and collaborate with external suppliers.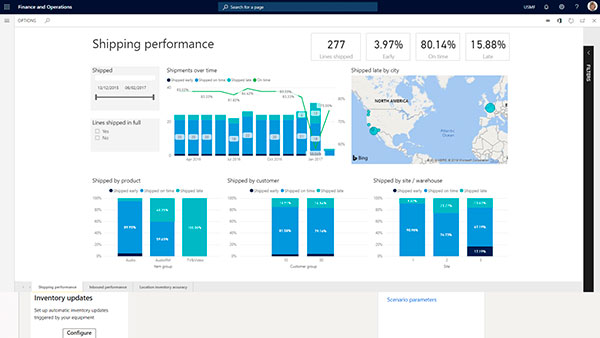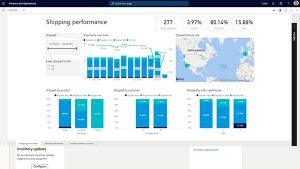 Improve orders and deliveries to customers with more accurate estimates that take into account availability of goods and capacity constraints between different companies, locations, and warehouses.
Optimise order processing and reduce costs by syncing logistics between different locations, warehouses, and modes of transport.
Speed up product delivery by automating the flow of information and materials between resources and locations.
Boost quality and customer satisfaction with built-in QA capabilities and quickly identify and resolve problems by using predictive insights in real time.
If your company has any of the Dynamics AX versions and you want to evaluate a possible migration to Dynamics 365, EQM can help you out.
your company has any of the Dynamics AXversions (2009 and 2012), they will soon cease to have technical support.
This means that Microsoft will no longer upgrade the product and that security updates and non-security-related patches for the software will no longer be provided, and warranty claims will also end.
If your company is in this situation, you can:
Sign up to an extended support agreement (with an expiration date in 2023 and an annual cost that may exceed €100,000)
Although these versions are still working, migration will soon be mandatory, or there may even be an emergency migration, with all the inconveniences that this can entail.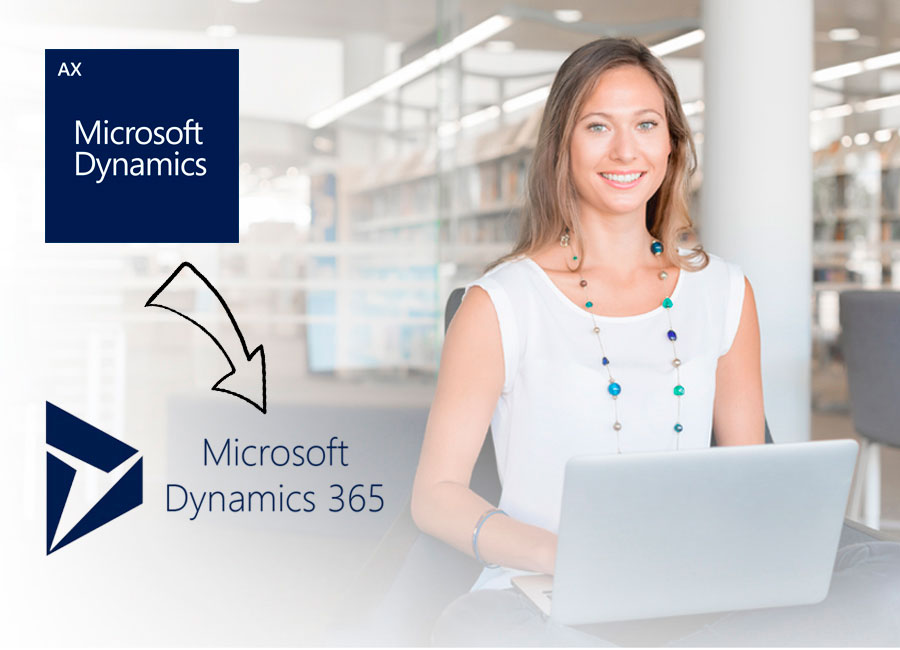 Reasons to migrate to Microsoft Dynamics 365:
It is supported and updated by Microsoft. With the arrival of Dynamics 365, support for Dynamics AX will be phased out, so if your system fails, you will no longer be able to receive technical support.
You won't lose the Microsoft warranty.. The Microsoft warranty for the Dynamics AX system will no longer be valid for anyone who wants to keep using an older version.
Reduce infrastructure costs by moving to the cloud. CWith Dynamics 365 you'll have a subscription with monthly fees without the need for a major initial outlay.
Pay only for what you need. Dynamics 365 is a flexible and scalable platform, which allows you to install the modules you require and expand it as you need.
More secure information. With all the information in the cloud, your company will have information and security backups with regular reviews.
Streamline processes for each business area. he Dynamics 365 architecture has a role-based task pane so that only the specific tasks of each department can be viewed.
Hve all your information on hand at all times. Enjoy the advantages of being able to work wherever you are and be able to stay in touch with your team.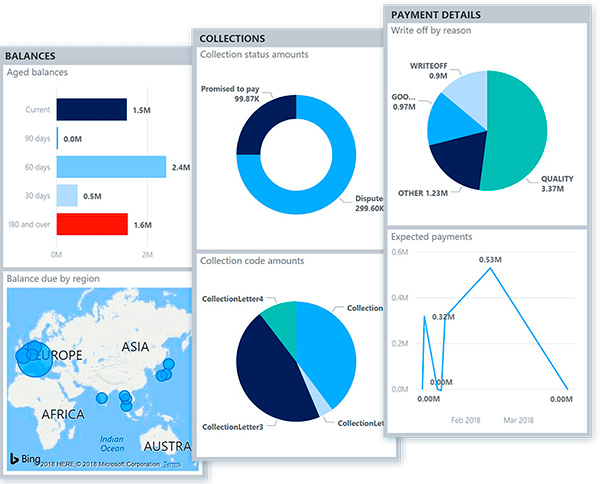 OTHER SOLUTIONS FOR YOUR COMPANY