MICROSOFT DYNAMICS AX (AXAPTA)
EQM offers Microsoft Dynamics AX (Axapta), possibly the most technologically advanced tool on the market. Its many strengths include ease of use and flexibility together with full functionality. It can be tweaked to meet the specific needs of different kinds of businesses and companies and is easily tailored to any industry.
Complementing all these benefits, Microsoft Dynamics AX (Axapta) gives you up-to-the-second information on company changes and trends while performing general management tasks. It also makes it easy to access and update any company data and create access to certain data on staff, customers, and suppliers-all without losing your own customisations.
If your company has offices in several countries or does business around the world, Microsoft Dynamics AX (Axapta) allows you to detect and harness new business opportunities. These features mean you can lead and manage your company, SME, or business in an easy and intuitive way, saving time and boosting productivity.
Microsoft Dynamics AX | Main Features
As is the case with other solutions in the Microsoft Dynamics family, the key features of Microsoft Dynamics AX (Axapta) are:
Microsoft Dynamics AX | HOW IT CAN HELP YOU
The sheer efficiency, speed, and simplicity of Microsoft Dynamics AX (Axapta) makes it one of the best rated ERPs on the market.
Microsoft Dynamics AX (Axapta) combines a full set of basic features which, together with the ERP's brilliant business resource planning, provides an innovative approach that will make staff work more efficiently and productively. You can also organise your business and adapt more quickly and dynamically to leverage business opportunities as and when they arise.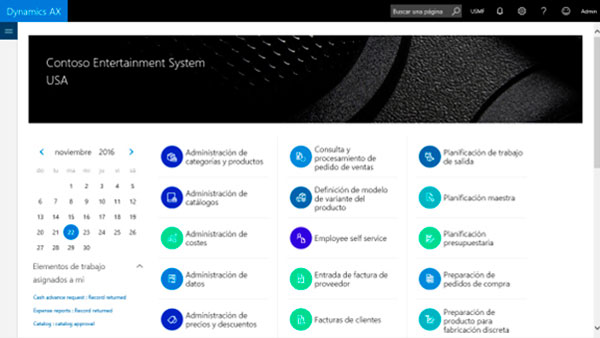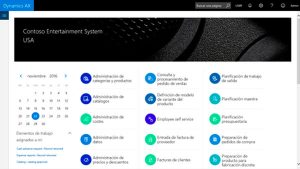 EASE OF USE: Familiar interface, similar to other tools you already use.
ADAPTABILITY: Quick and dynamic adaptation to market changes.
GREATER CONTROL: Coordinate all business processes and receive built-in information.
PRODUCTIVITY: Time savings in automating processes that reduce operating costs and errors.
SPEED: Manage different locations and countries. It is multi-company, multi-currency and multi-language.
FLEXIBILITY: Increased growth possibilities by adapting to the needs of your business.
INTEGRATION: With the rest of your Microsoft applications and our custom plugins.
VISIBILITY: Unique approach when leveraging services in the cloud.
Feel free to request more information or a demo of the solution. We'll be delighted to help you out.
If your company has any of the Dynamics AX versions and you want to evaluate a possible migration to Dynamics 365, EQM can help you out.
AX to Dynamics 365 migration program
Take the first step towards success in the cloud by migrating your Dynamics AX (Axapta) solution to Dynamics 365 with the help of experts from EQM and Microsoft  
Due to Microsoft product policy, support periods for all versions of Dynamics AX are coming to an end. Microsoft and EQM, as a key partner in the implementation and optimisation of Microsoft business solutions, would like to introduce the Dynamics 365 Migration Program.
 If your company has any of the Dynamics AX versions and you want to evaluate a possible migration to Dynamics 365, EQM can help you out.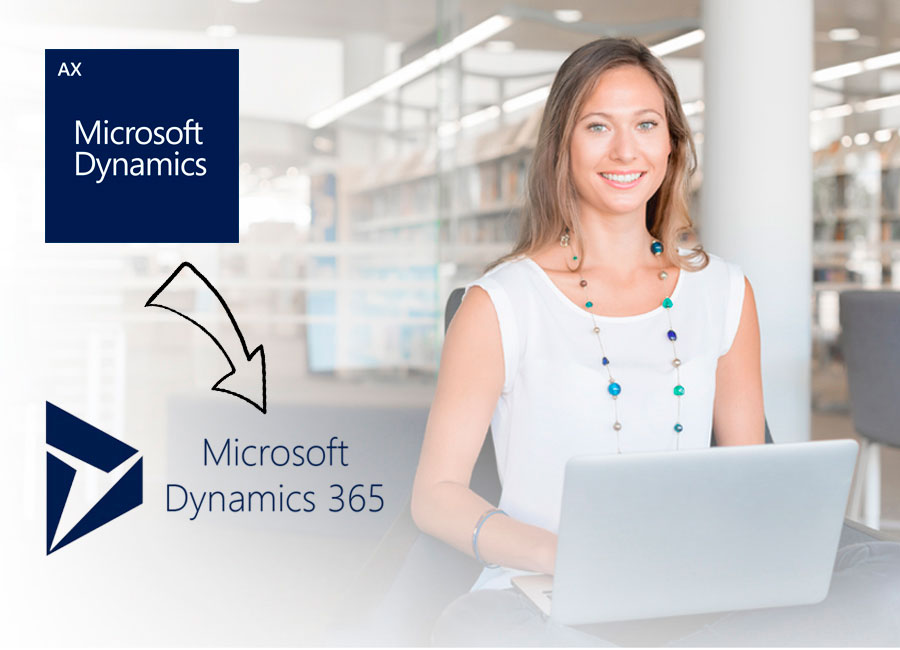 Reasons to migrate to Microsoft Dynamics 365:
It is supported and updated by Microsoft. With the arrival of Dynamics 365, support for Dynamics AX will be phased out, so if your system fails, you will no longer be able to receive technical support.
You won't lose the Microsoft warranty.. The Microsoft warranty for the Dynamics AX system will no longer be valid for anyone who wants to keep using an older version.
Reduce infrastructure costs by moving to the cloud.With Dynamics 365 you'll have a subscription with monthly fees without the need for a major initial outlay.
Pay only for what you need.Dynamics 365 is a flexible and scalable platform, which allows you to install the modules you require and expand it as you need..
More secure information. ore secure information.
Streamline processes for each business area. The Dynamics 365 architecture has a role-based task pane so that only the specific tasks of each department can be viewed.
Have all your information on hand at all times. Enjoy the advantages of being able to work wherever you are and be able to stay in touch with your team.