MICROSOFT DYNAMICS 365 COMMERCE
Provide seamless and personalised shopping experiences across all channels, both physical and digital
EQM offers Microsoft Dynamics 365 Commerce so that you can create personalised shopping experiences that unify digital, in-store and back office operations.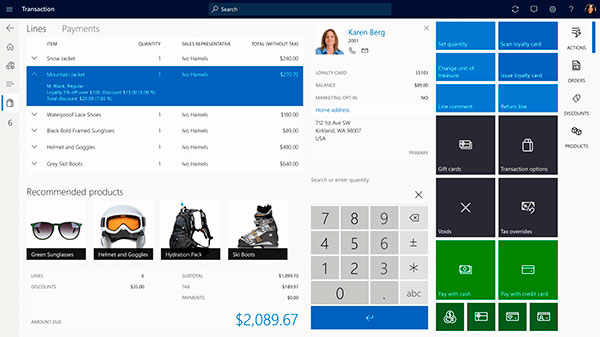 Engage all buyers, everywhere
Unify digital, in-store, and office operations to personalise customer engagement and increase employee productivity. Dynamics 365 Commerce enables retailers to create exceptional and insightful shopping experiences.
Feel free to request more information or a demo of Microsoft Dynamics 365 Commerce. We'll be delighted to help you out.
Boost unified sales
Create flawless shopping experiences
Increase your revenue, customer satisfaction, and brand loyalty by providing a consistent shopping experience across stores, the Internet, and call centres.
Enable omnichannel shopping
Give customers the convenience and flexibility to shop in-store, pick up at other locations, or enjoy home delivery using streamlined tools and order fulfilment.
Boost brand loyalty
Allow customers to earn and redeem points and use gift cards and promotional coupons across channels.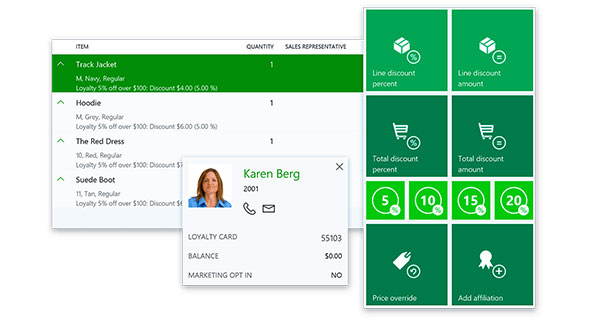 Create a modern in-store experience
Deliver exceptional customer service
Meet customer expectations by using tools to access real-time products, customers, stock and order visibility.
Customise product options and recommendations
Offer more product options and recommendations through advanced analytics that provide the best of online and in-store shopping.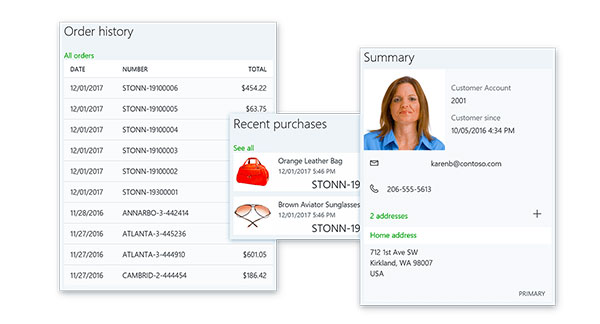 Optimise in-store operations
Gain insight through automation and business intelligence dashboards that manage reports, planning, time control, and sales.
Manage sales efficiently
Streamline procurement and replenishment
Procure stocks from the right supplier at the right price, and allocate and replenish stores based on the season, market demand, and pressure from the competition.
Manage product demand
Offer the right products on the right channels and at the right prices by centrally tracking information about products, categories, stocks, and prices.
Expand sales and promotions
Target products and promotions by category, channel, season, loyalty, and tier in order to have an impact on revenue.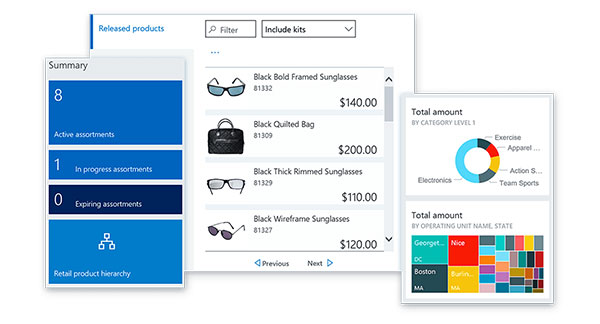 Optimise operations using insights
Maximise business impact
Reduce stock costs, improve stock utilisation and efficiently manage your business by making better informed decisions about your customers and your operations.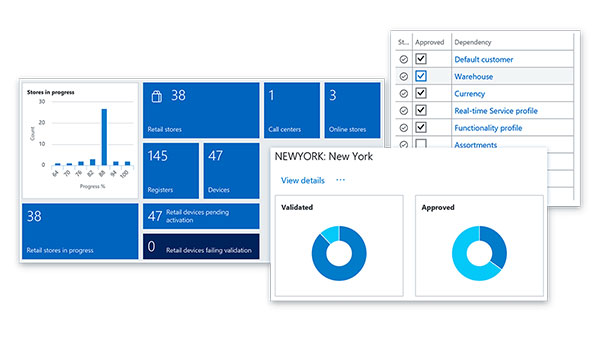 Streamline close-of-day activities
Complete key store-closing activities faster by using streamlined and automated workflows.
Increase stock visibility
Manage stock counts to ensure the correct level of stock in the right locations.
Meet ever-changing business needs
Drive actions to support multi-company, multi-brand, and multi-channel global operations.
Innovate with a modern and adaptable platform
Adapt quickly
Reduce time to market and tailor the application to your needs with visual editors and no-code tools to easily create and deploy web and mobile applications.
Expandable platform
Automate processes in different Dynamics 365 applications and third-party systems to improve engagement experiences.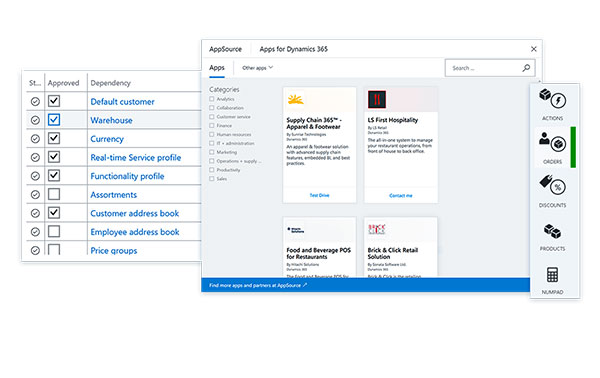 Invest with confidence
Trust Microsoft's cloud platform to reduce the cost and complexity of operating a global infrastructure, and rely on our state-of-the-art data centres to protect your data.
Drive innovation
Transform customer interactions through in-depth insight into artificial intelligence to help your teams achieve desired business results.
Would you like to learn more about how Microsoft Dynamics 365 Commerce can help you?
Contact us and one of our product experts will personally assist you..
OTHER SOLUTIONS FOR YOUR COMPANY
EQM offers an extensive portfolio of business solutions to enhance your company's competitiveness by optimising management, improving processes, increasing profitability, and boosting resource productivity.