Microsoft Power Automate
We automate manual and repetitive workflows and processes that don't add value to your business.

EQM can help you maximise productivity by automating business processes throughout your company.
Power Automate is Microsoft's workflow and process automation platform. Each month, more than a million people automate their entire work environment, from simple notifications to highly personalised multi-step approval processes that span the boundaries of the company.
Microsoft Power Automate | Features and Functionalities
Intuitively automate robotic processes
Power Automate's robotic process automation helps you save time and work. Enable anyone to automate manual business processes across all their cloud-based and local applications and services.
Complete automation platform based on API and UI
Easily combine API-based and UI-based automation with UI flows. Record step-by-step actions such as mouse clicks, keyboard use, and data entry, then repeat those actions and turn them into smart workflows through a simple and guided process.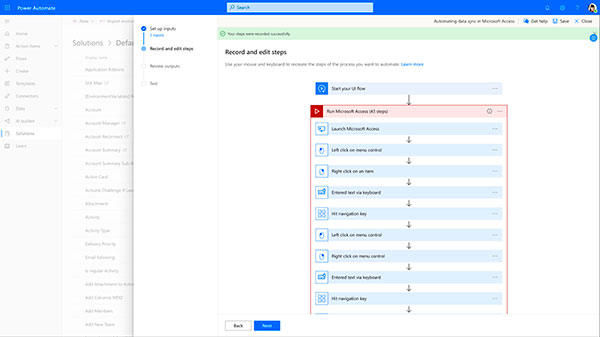 Increase efficiency and precision
Train bots to accurately handle repetitive manual tasks so you can focus on tasks that add value to your company.
Simplify business process automation
Create automated workflows with step-by-step guidance and an intuitive, code-free interface that anyone can use, regardless of technical knowledge.
.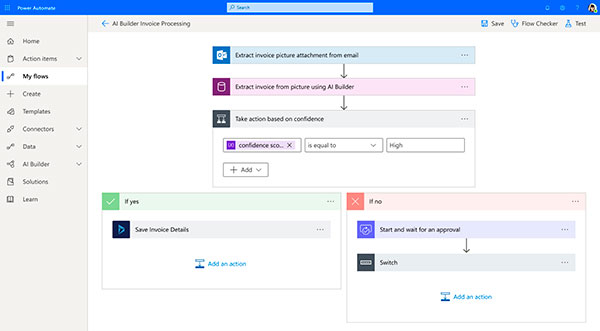 Create scripts in a secure environment
Centrally run and manage scripts to enable automation that's fully protected by Microsoft's most advanced security technology.
Improve workflows with AI
Use Power Automate's AI Builder feature to empower artificial intelligence models to manage invoice and form processing, binary classification, object detection, and text classification.
Would you like to learn more about how Microsoft Power Automate can help your business develop?
Contact us and one of our product experts will assist you personally..
OTHER SOLUTIONS FOR YOUR COMPANY
EQM offers an extensive portfolio of business solutions to enhance your company's competitiveness by optimising management, improving processes, increasing profitability, and boosting resource productivity.