Microsoft Power Apps
We create applications to automate your company's manual and obsolete processes
Easily create professional-grade applications. Modernise processes and solve challenges by providing the entire company with the necessary tools to build their own solutions.
Microsoft Power Apps | Features and Functionalities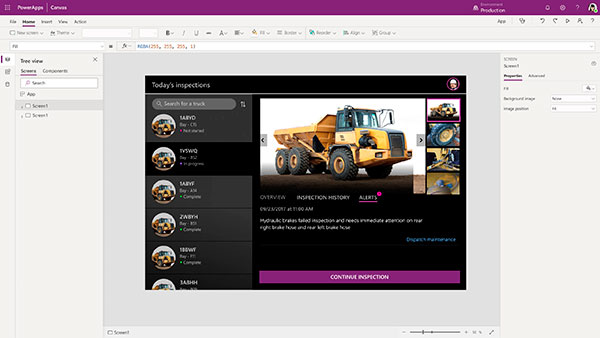 Get started fast
Empower your team to build and launch out-of-the-box applications by using pre-built templates, drag-and-drop simplicity, and fast implementation. Upgrades can be implemented as needed.
Eliminate the downside of complex projects
Even time-consuming projects are easier to manage when you can choose the methods and tools that best suit your needs.
Build apps without compromising
Provide the entire company with the versatility to build the apps they need using advanced functionalities previously only available to professional developers, including pre-built AI components.
Enable developer extensibility
Provide professional developers with the tools to seamlessly extend application capabilities with Azure Functions and custom connectors to proprietary or on-premises systems.
Feel free to request more information or ask one of our experts to explain how Power Apps can help you in your company. We're happy to help you out.
Microsoft Power Apps | Build the Right App for the Job
Give everyone the ability to create apps
Building apps with Power Apps helps everyone from business analysts to professional developers work more efficiently together.  Solve business problems with intuitive visual tools that don't require code, work faster with a platform that enables data integration and distribution, and extend the platform with building blocks for professional developers. Easily build and share apps on any device.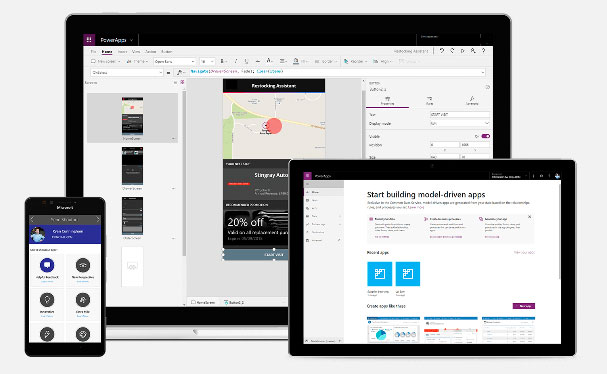 Enable your business to innovate
Power Apps enables a broad range of app scenarios to be created that infuse digital transformation into manual processes. Use both canvas and model-driven apps to build Power Apps that solve business problems for task and role-specific scenarios such as inspections, field sales enablement, prospect to cash, and integrated marketing views.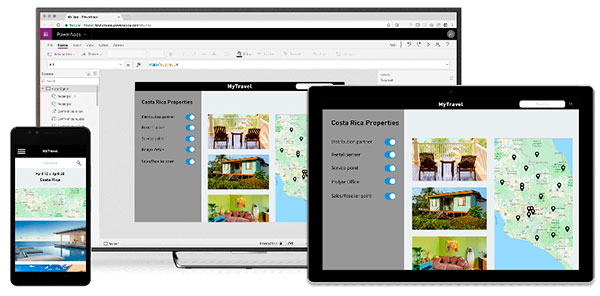 Build highly tailored applications
Start by designing your user experience on the Power Apps canvas. Customise every detail of your app to optimise for specific tasks and roles. Create apps for any device that uses a wide variety of controls including cameras and location or start from a sample app showcasing common business scenarios, such as expense reporting or site inspections.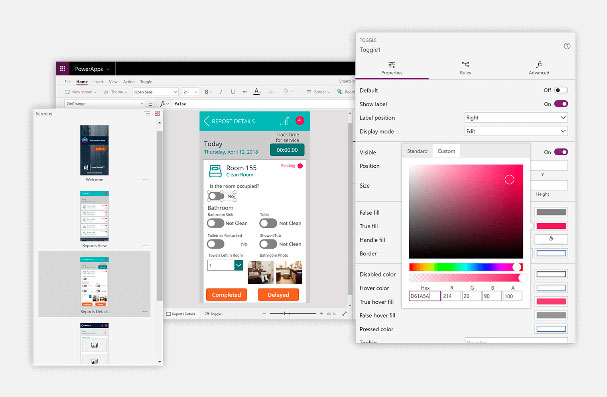 Would you like to learn more about how Power Apps can help your business develop?
Contact us and one of our product experts will assist you personally..
Create sophisticated apps from your data
Begin with your data model and business processes to automatically generate immersive, responsive applications that can run on any device. Use a simple drag-and-drop designer to customise business entities and tailor the user experience to specific roles.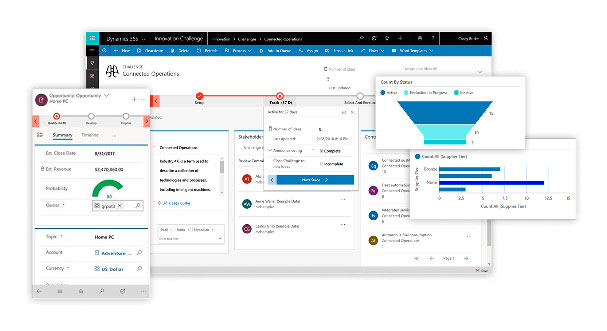 Design low-code portals for external users
Unlock your CDS data, integrate your model-driven forms, views, charts, and embed your Power BI reports or dashboards to create pixel perfect low-code websites for your external users. Those users can then access the portal through a variety of standards like Azure AD, LinkedIn, Microsoft Account, Okta, and more.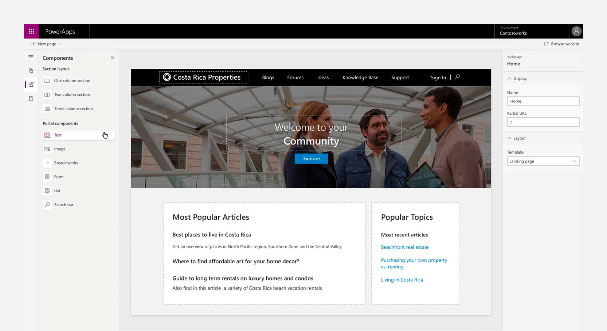 Integrate and extend your apps
Use the built-in Common Data Service to store data and model processes and business logic. Use more than 200 connectors to integrate data and systems you already use. Extend Power Apps further as a professional developer with custom connectors and logic.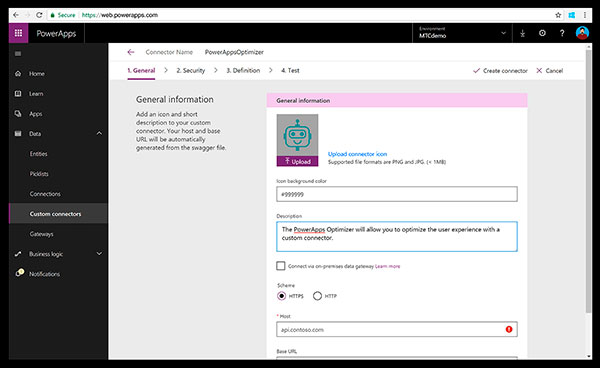 OTHER SOLUTIONS FOR YOUR COMPANY
EQM offers an extensive portfolio of business solutions to enhance your company's competitiveness by optimising management, improving processes, increasing profitability, and boosting resource productivity.