Microsoft Dynamics 365 Field Service
Optimise resources and enable your technicians to be even more efficient
EQM offers Microsoft Dynamics 365 Field Service so you can better serve your customers with proactive maintenance, predictive programming, and first-time resolutions
Innovate with a proactive service
Provide a seamless and comprehensive service experience with Dynamics 365 Field Service.
Built-in intelligence helps you resolve service issues before they occur, reduce operating costs, and deliver positive on-site experiences.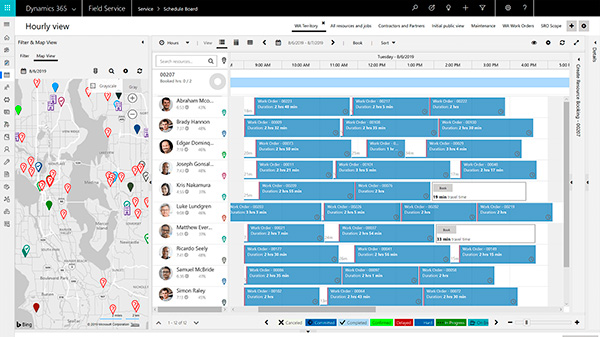 Feel free to request more information or a demo of Microsoft Dynamics 365 Field Service. We'll be delighted to help you out.
Optimise your resources
Automatic scheduling
Improve profitability by automatically scheduling the technician with the right training and the best location for more appointments every day.
Train service operators
Manage resource assignments between different work orders using an interactive scheduling panel with drag and drop feature.
Streamline stock management
Sync and track stock to truck with real-time visibility and smart forecasting to increase first-time repair rates.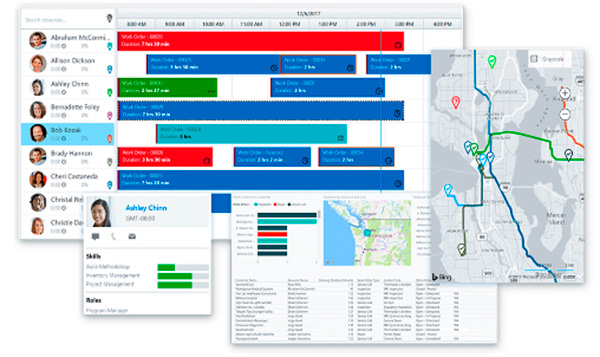 Increase the efficiency of technicians
Ensure punctuality of appointments
Control the punctuality of technicians with the best route, turn-by-turn instructions, and details of work orders that can be updated in real time from any device.
Share customer information
Get a comprehensive view of customer preferences and history with personalised step-by-step instructions to reliably track and complete the current task.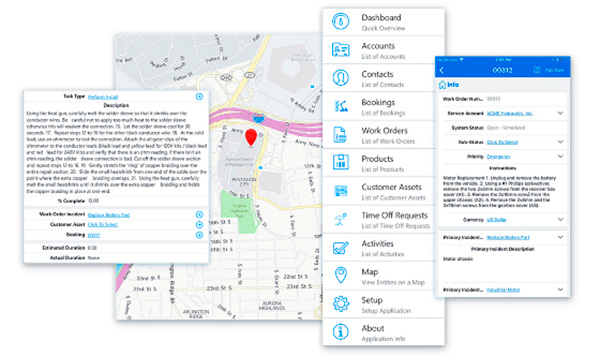 Increase on-site efficiency
Improve support procedures through mobile access to office information so technicians can effectively capture and update all work order details.
Create new levels of productivity
Improve results with access to cutting-edge technologies, such as mixed reality headsets, to give technicians hands-free guidance.
Provide better results with IoT
Gain insight and intelligence
Harness the power of the IoT to detect and diagnose problems before customers even know they're going to have them.
Automate work order creation
Automatically create work orders, schedule and dispatch technicians with relevant customer information about their devices.
Transform customer care with predictive maintenance
Go from costly scheduled maintenance plans to accurate predictive repair and maintenance, and repair, clean or replace parts only when needed.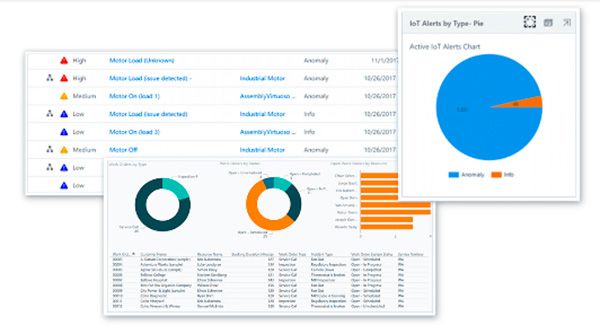 Interact with customers
Build customer trust
Engage customers proactively to increase transparency and trust by transparently sharing offers, contracts and schedule information.
Create service experiences effortlessly
Make it easy for customers to track service activities and generate self-scheduled appointments with a customer portal.
Proactive communication
Provide your customers with automated voice and text reminders of their appointment with the technician's location in real time so they know when they will receive the service.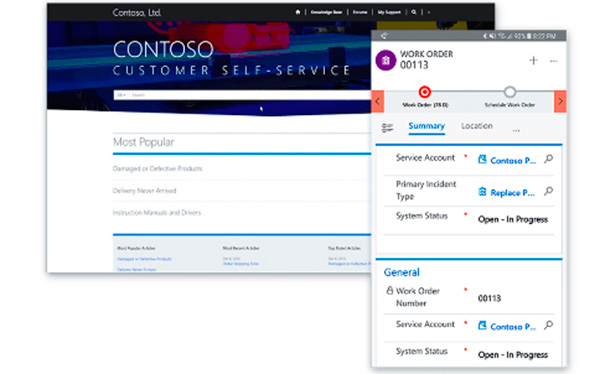 Innovate with a modern and adaptable platform
Adapt quickly
Reduce time to market and tailor the application to your needs with visual editors and no-code tools to easily create and deploy web and mobile applications.
Unify your service environment
Automate processes in different Dynamics 365 applications and third-party systems to improve engagement experiences.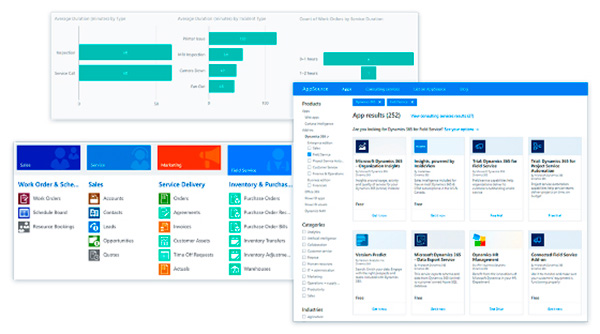 Invest with confidence
Rely on Microsoft's cloud platform to reduce the cost and complexity of operating a global infrastructure, and rely on our state-of-the-art data centres to protect your data.
Drive innovation
Transform customer interactions through in-depth insight into artificial intelligence to help your teams achieve desired business results.
Would you like to learn more about how Microsoft Dynamics 365 Field Service can help you?
Contact us and one of our product experts will personally assist you. e.
OTHER SOLUTIONS FOR YOUR COMPANY
EQM offers an extensive portfolio of business solutions to enhance your company's competitiveness by optimising management, improving processes, increasing profitability, and boosting resource productivity.