Microsoft SharePoint
Share and manage content, insights and apps to foster teamwork
Seamlessly collaborate with everyone in your company: share and manage content, insights and applications to foster teamwork and find information quickly.
Ask now if you'd like more information or a demo of Microsoft SharePoint. We'll be delighted to help you out.
SharePoint | Features and Functionalities
Easily and continuously share and collaborate
SharePointmakes teamwork easy with dynamic and productive team sites for every project team, department and division. Share files, data, news and resources. With SharePoint you can customise your site to simplify teamwork, collaborate seamlessly and securely on PCs, Macs or mobile devices with members of your team, whether they're part of your company or not.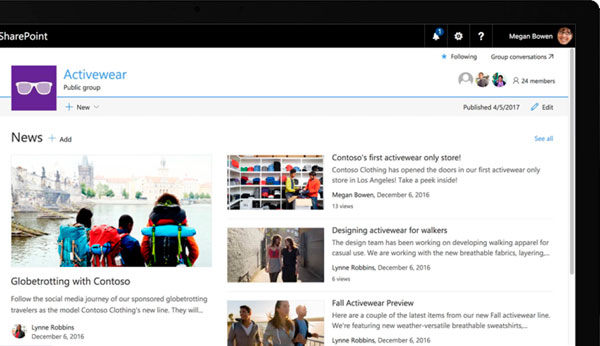 Leverage collective knowledge
Find what you need with a single click thanks to the powerful search function and smart ways to obtain information, insights and details to make decisions and take actions based on data. The enriched content management of SharePoint, as well as the valuable connections and conversations of Yammer, enable your business to increase the speed of knowledge sharing.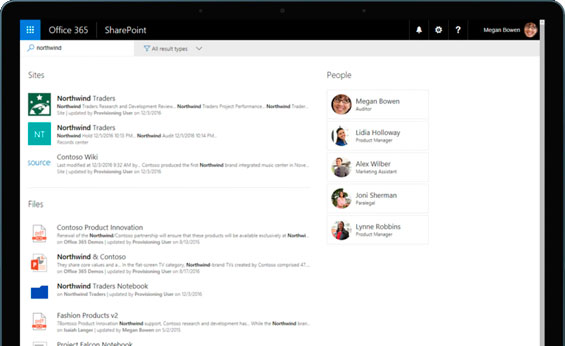 Interact with your company members and keep them informed
Provide cohesion and inform your employees through the intranet. Improve your company's efficiency by sharing common resources and applications on the main sites and portals. Get your message across with attractive communication sites. And stay up-to-date with personalised news displayed on the web and in the SharePoint mobile apps.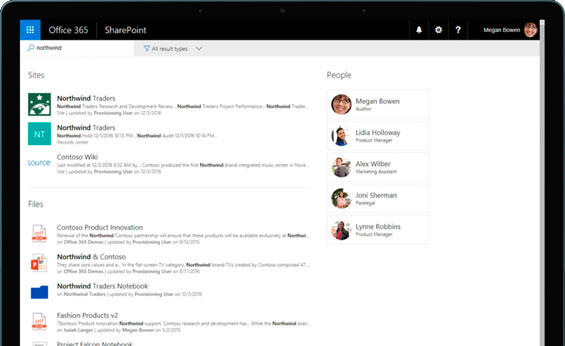 Transform business processes
Maximise your company's productivity, from simple tasks like notifications and approvals to complex operational workflows. With SharePoint, Power Automate and PowerApps you'll have lists and libraries, and you'll be able to create rich digital experiences with forms, workflows and personalised applications for each device.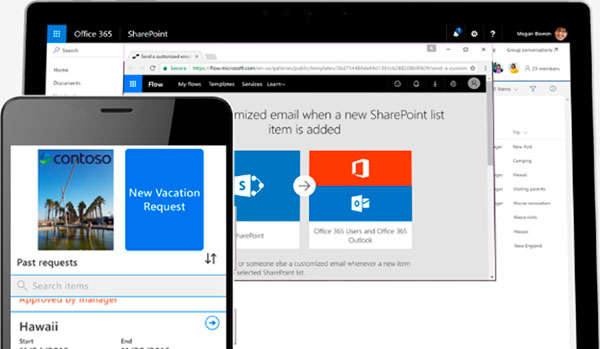 Would you like to learn more about how Microsoft SharePoint can help you?
Contact us and one of our product experts will personally assist you..
OTHER SOLUTIONS FOR YOUR COMPANY
EQM offers an extensive portfolio of business solutions to enhance your company's competitiveness by optimising management, improving processes, increasing profitability, and boosting resource productivity.