Power BI
Make reliable decisions with a one-stop view of the most critical data of your business, anytime, anywhere, and from any device
Use Power BI to create a data-driven culture with business intelligence. Let everyone, at all levels of your company, make confident decisions using up-to-the-minute analysis.
Feel free to request more information or a demo of Power BI. We'll be delighted to help you out.
Power BI | Features and Functionalities
Trust one of the largest and fastest-growing business intelligence clouds
Create and share interactive data visualisations between worldwide data centres, including national clouds, to meet regulatory and compliance needs.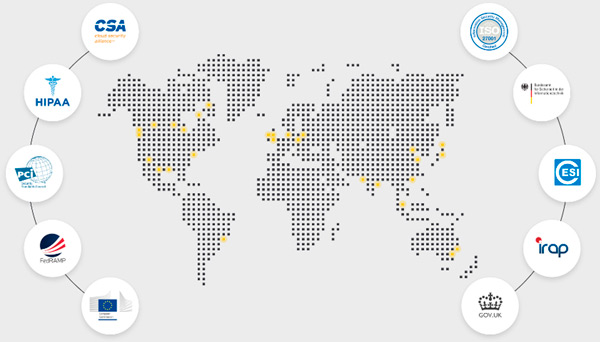 Trust the industry leader for over a decade
For twelve years running, Gartner has recognised Microsoft as a Magic Quadrant Leader in analytics and business intelligence platforms.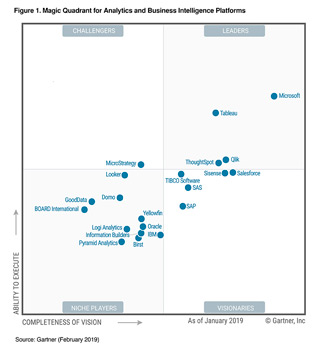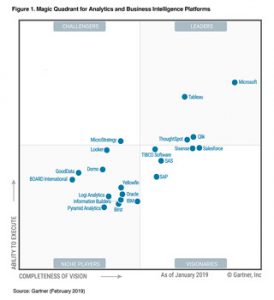 Find quick responses with the industry-leading artificial intelligence
Leverage the latest advances in artificial intelligence by Microsoft to help all types of users prepare data, compile machine learning models, and quickly draw conclusions from structured and unstructured data, including text and images.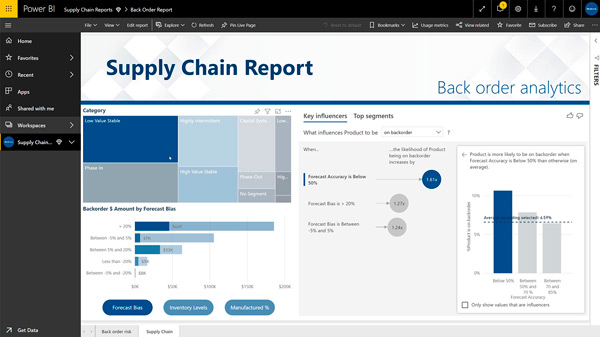 Enjoy full integration with Excel
Thanks to the panes of Power BI, anyone familiar with Office 365 can easily connect queries, data models and reports in Excel. This means you can quickly gather, analyse, publish and share business data in Excel in new ways.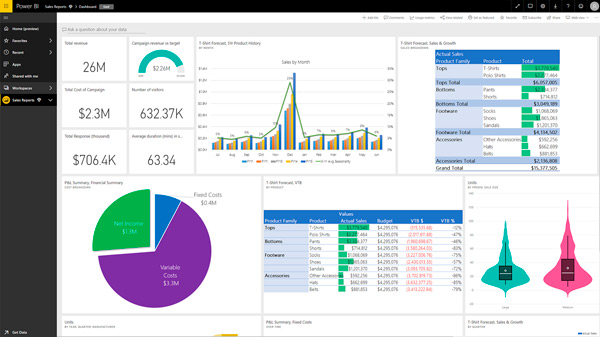 Six ways Excel users can save time with Power BI
Excel is a flexible and efficient tool for all analytical activities. When combined with Power BI , you benefit from extensive data visualisation and analytical capabilities. By using both applications together, you can collect, shape, analyse, and explore business data in new ways, all in less time.
Gain effective new capabilities with the skills you already have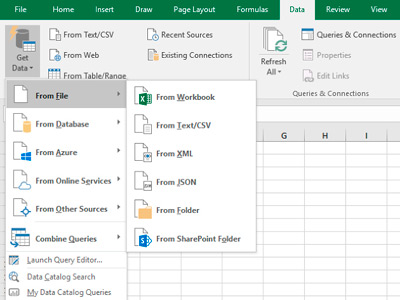 Start creating spectacular interactive panes by simply transferring all your queries, data models and reports in Excel to Power BI, without having to learn a new language or application.
Automate data updates with a single click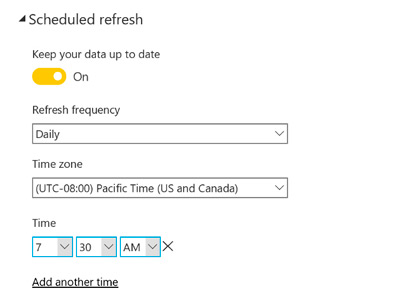 Get the right data instantly when you open your pane, without doing anything else. Set the Power Pivot data to update manually or automatically as often as you like.
Use and share multiple books in one view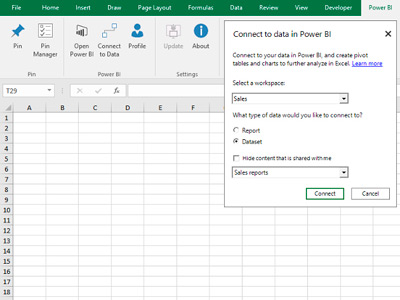 Display ranges of data, charts, and tables in a Power BI pane, combined with data from multiple sources, when connecting your Excel workbooks to Power BI.
Unify self-service and business analytics
Meet your own data analysis needs and those of the company on a one-stop platform. Access powerful semantic models, an application lifecycle management toolkit, an open connectivity platform, and fixed-layout, pixel-perfect and paginated reports.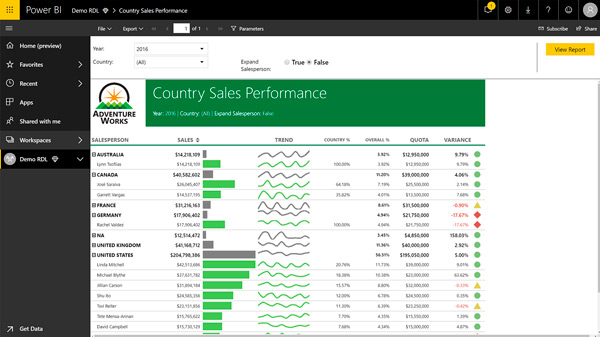 Speed up big data preparation with Azure
With Power BI you can simplify the way you analyse and share large volumes of data. By using unlimited data from Azure, you'll reduce the time you spend drawing conclusions and increase collaboration between business analysts, data engineers and data scientists.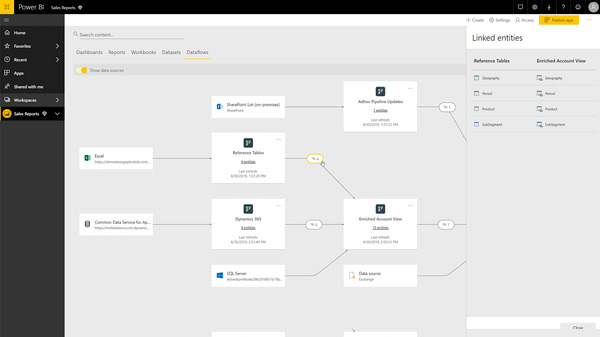 Benefit from self-service data visualisation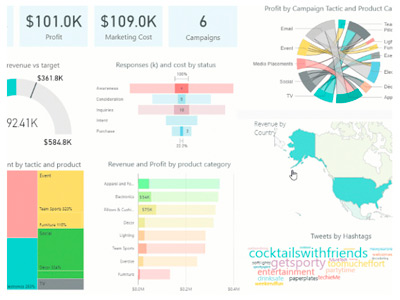 Get powerful, interactive visualisations and the ability to query by asking in natural language and extend Excel data models to your Power BI reports. Help your co-workers with varying levels of experience and abilities, even those who are not Excel experts, to understand your conclusions and find their own.
Add advanced analytics to models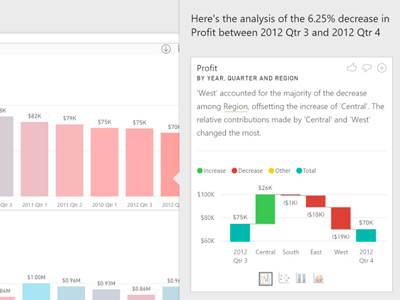 Get advanced custom visualisation, modelling, and prediction capabilities for advanced analytics workflows in Power BI by running R scripts and using custom R-powered visuals.
Preserves the flexibility of the grid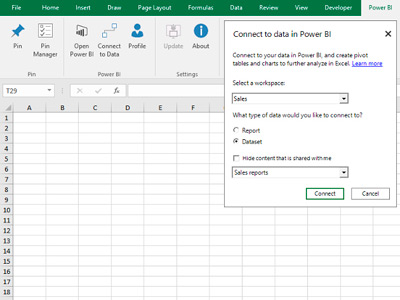 Easily work with Power BI data in Excel for ad-hoc analytics. One-click connection to your data models directly from Excel to create powerful pivot tables and charts.
Would you like to learn more about how Power BI can help you?
Contact us and one of our product experts will personally assist you. .
OTHER SOLUTIONS FOR YOUR COMPANY
EQM offers an extensive portfolio of business solutions to enhance your company's competitiveness by optimising management, improving processes, increasing profitability, and boosting resource productivity.