MICROSOFT DYNAMICS 365 PROJECT OPERATIONS
EQM offers Microsoft Dynamics 365 Project Operations so that you can deliver your projects on time and on budget, and become the trusted advisor to your customers.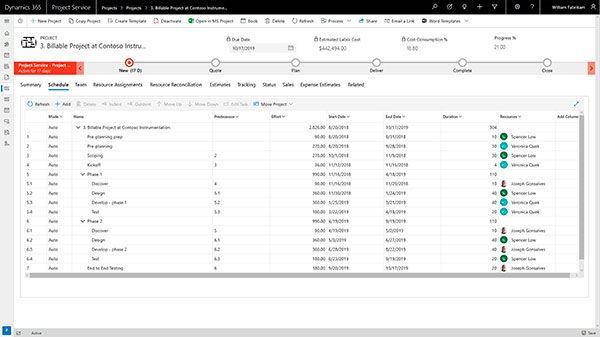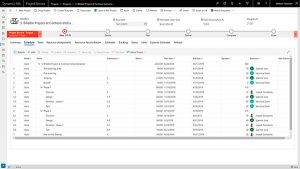 Make your projects profitable
Build trusted customer relationships by providing outstanding project experiences.
Dynamics 365 Project Operations gives you all the capabilities you need to deliver profitable projects on time and on budget, while also boosting employee productivity.
Feel free to request more information or a demo of Microsoft Dynamics 365 Project Operations. We'll be delighted to help you out.
Manage projects with confidence
Earn the customer's trust
Make sure project deliveries meet contract terms and conditions, as well as the approved work and expenses.
Plan for success
Accurately view costs, effort and revenue, and achieve predictable project delivery using reliable planning capabilities, including native Microsoft Project integration.
Manage with precision
Give project managers intuitive dashboards that allow them to review, monitor, and approve all the costs and time frames that affect your projects.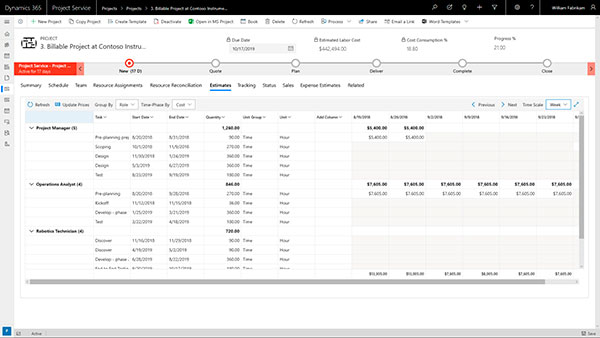 Optimise your resources
Streamline scheduling
Enable smart and relevant knowledge-based assignments with real-time visibility of assets using a unified scheduling engine.
Increase invoiceable hours
Accurately measure usage and make smart decisions to harness invoiceable resources using real-time panes.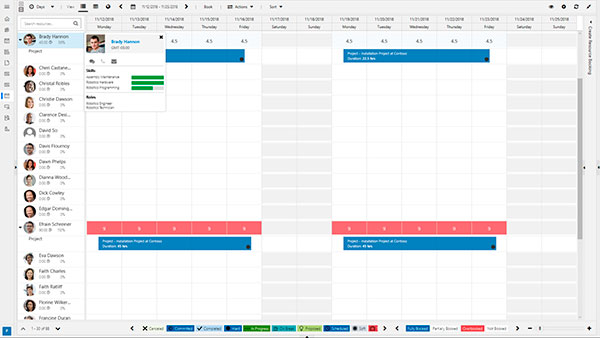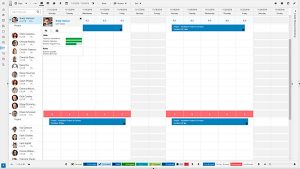 Empower service professionals
Give consultants and subcontractors the ability to update their professional profile and directly request relevant projects.
Forecast the profitability of projects
Gain visibility into project-based opportunities
Prioritise business operations by using a unified sales management pane that brings together product-based and project-based opportunities.
Collaborate with customers
Deal directly with customers to address budget, project scope, and resource requirements by means of a secure portal.
Simplify the contract process
Ensure seamless collaboration by creating project contracts, tracking work rates, and generating work instructions directly in Dynamics 365 Sales.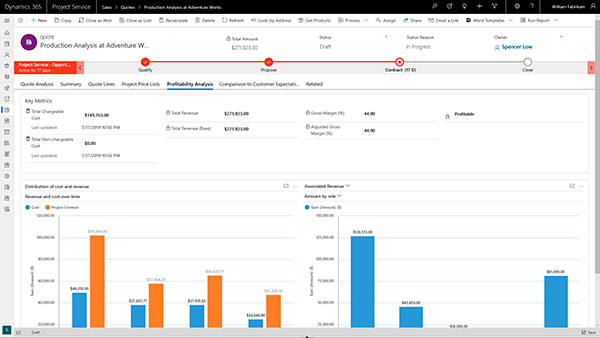 Boost productivity
Increase collaboration
Encourage collaboration between project teams by using document, audio, and video management, along with integration into Office 365 applications.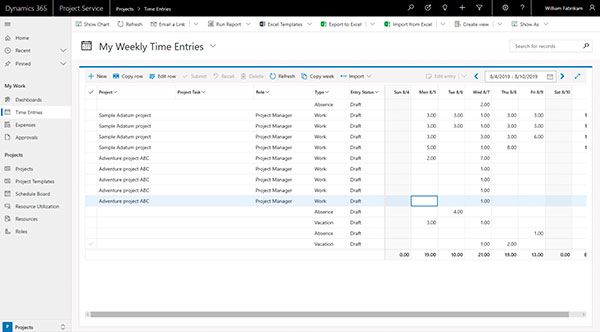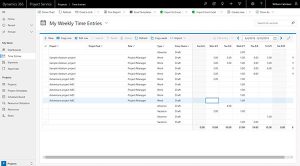 Manage with agility
Respond quickly to scope changes and project risks by managing critical KPIs to ensure profitable service delivery.
Simplify time and expense management
Submit, approve, process, and reconcile time and expenses anytime and anywhere in order to invoice the client on time.
Innovate with a modern and adaptable platform
Adapt quickly
Reduce time to market and tailor the application to your needs with visual editors and no-code tools to easily create and deploy web and mobile applications.
Unify your service environment
Automate processes in different Dynamics 365 applications and third-party systems to improve engagement experiences.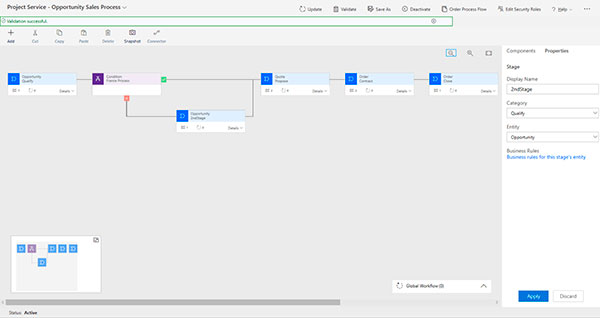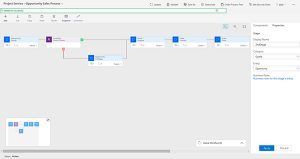 Invest with confidence
Trust Microsoft's cloud platform to reduce the cost and complexity of operating a global infrastructure, and rely on our state-of-the-art data centres to protect your data.
Drive innovation
Transform customer interactions through in-depth insight into artificial intelligence to help your teams achieve desired business results.
Would you like to learn more about how Microsoft Dynamics 365 Project Operations can help you?
Get in touch with us and one of our product experts will assist you personally..
OTHER SOLUTIONS FOR YOUR COMPANY
EQM offers an extensive portfolio of business solutions to enhance your company's competitiveness by optimising management, improving processes, increasing profitability, and boosting resource productivity.