Power Virtual Agents
Offer exceptional support to customers and employees through AI-based virtual agents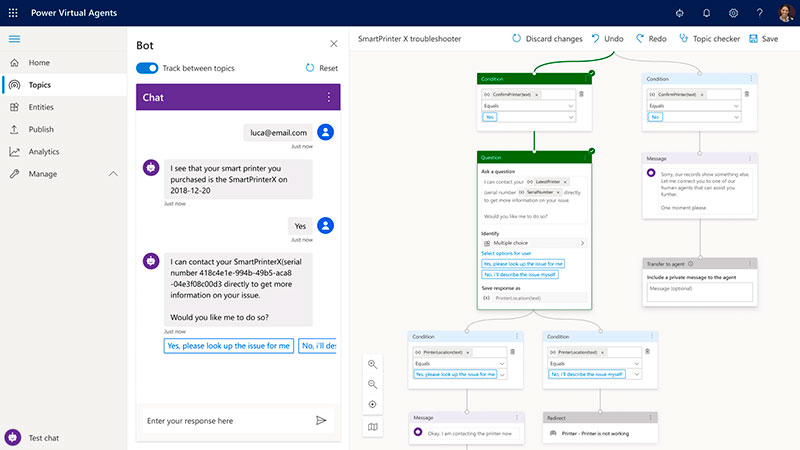 EQM helps you make the benefits of AI real for your company. With AI, you can quickly solve routine problems with highly customised chatbots, freeing up staff to focus on more important tasks. Reduce costs by automating repetitive enquiries.
Power Visual Agents | Features and Functionalities
Easily create your own chatbots
Create and manage powerful chatbots without the need for code or AI expertise via an easy-to-use graphical interface.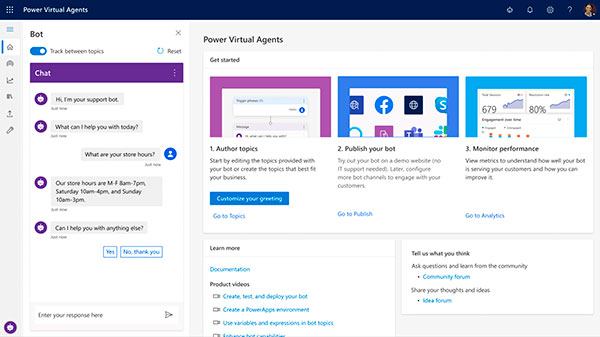 Empower bots to take action
Create AI chat experiences using the open source Microsoft Bot Framework and allow bots to solve routine problems for the user. Easily integrate bots with hundreds of applications and services using pre-built connectors, or create custom workflows with Power Automate.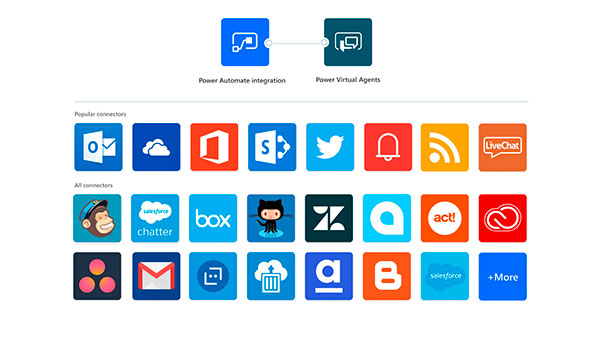 Would you like to learn more about how Power Virtual Agents can help your business develop?
Contact us and one of our product experts will assist you personally..
Measure the performance of bots
Monitor and continuously improve bot performance using information based on artificial intelligence and data. Monitor performance on an easy-to-read dashboard and simplify business process automation.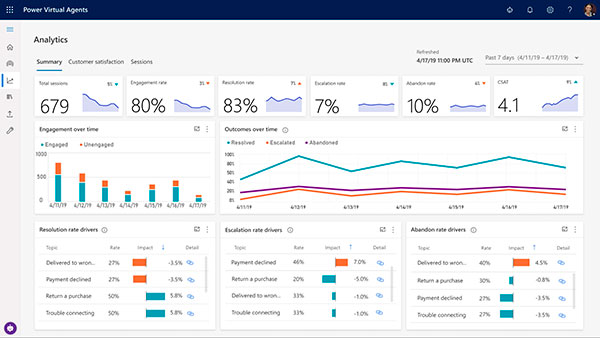 OTHER SOLUTIONS FOR YOUR COMPANY
EQM offers an extensive portfolio of business solutions to enhance your company's competitiveness by optimising management, improving processes, increasing profitability, and boosting resource productivity.