EQM success stories | Hoteles Santos
Hoteles Santos has continued its digital transformation plan with Microsoft 365 and Power Platform
Hotel group founded in 1970 in Madrid. It has grown over the years into a highly renowned hotel chain with a Spanish network of four-star, five-star and GL hotels, based on quality, service, and distinction.
Hotel Balneario Las Arenas (Valencia), Hotel Praga (Madrid), Hotel Santos Nixe Palace (Palma de Mallorca) and Gran Hotel Miramar (Málaga) are some of the most iconic hotels.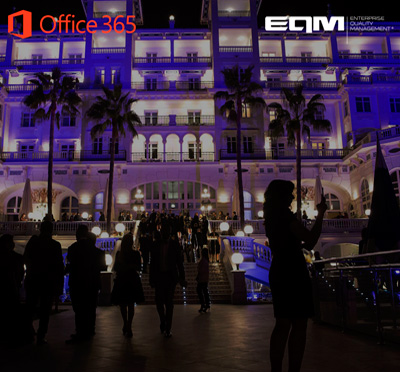 The infrastructure was outdated. It did not provide the appropriate management or administration of security, user provisioning, technologies or services as basic as an Exchange.
There was no trust relationship between the active directories and the domains that were distributed. For added complexity, there were more than four mail domains and thirteen different active directory (on-prem) forests with a single domain each. This infrastructure supported twelve hotels, plus the Madrid headquarters.
A single domain forest approach and definition of a single active directory schema was performed on Microsoft Azure. This solution delivered a company-wide comprehensive management of the security and integrity of business and productivity applications, as well as a homogeneous, standardised, and foolproof way for procuring new services and registering new staff.
Linux Server migration to Microsoft 365 and Power Platform for the management of more than four hundred users.
Implementation, deployment, and training of Microsoft 365 and Power Platform plans at the chain's headquarters and hotels.
This project has achieved a drastic reduction in infrastructure maintenance costs and its subsequent centralised management by the guest systems department.
OTHER SOLUTIONS FOR YOUR COMPANY
EQM offers an extensive portfolio of business solutions to enhance your company's competitiveness by optimising management, improving processes, increasing profitability, and boosting resource productivity.