EQM Success Stories | Fuchosa
Fuchosa is committed to Dynamics AX as a technological platform for all business processes
Company founded in 2006. Currently part of the ACE Group. The company is the combination of Fuchosa and Feramo, iron foundries located in Atxondo (Basque Country) and Brno (Czech Republic) and the aluminium smelter EBCC, located in Wroclaw (Poland).
The industrial group brings together different and complementary technologies with a privileged geographical position that was established with a clear strategic orientation within the European automotive components sector. Specialists in the design, industrialisation, manufacturing, distribution, and service of automotive components.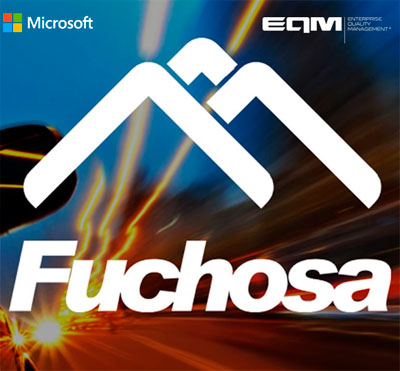 Competitive advantages based on specialisation and international expansion.
Areas: finance, procurement, national and international sales, logistics and production.
Implementation of Microsoft Dynamics AXas a technology platform for all business processes.
Launch of the vertical automotive systemand EQM's EDI to allow management of shipments and EDI in real time.
Optimisation of production data capture systems to allow more flexible reporting and real-time updating of production stocks.
"When we started working with EQM a few years ago, its team demonstrated that they had the professionalism and experience needed to redress the situation of a rather complicated project which we were in with another partner. After several years of working with them, EQM has become a trusted partner in supporting us to adapt our business processes within AX, besides giving us quick and quality support for whatever we need to be implemented"
Miguel A. Manguero, IT Director of Fuchosa
OTHER SOLUTIONS FOR YOUR COMPANY
EQM offers an extensive portfolio of business solutions to enhance your company's competitiveness by optimising management, improving processes, increasing profitability, and boosting resource productivity.