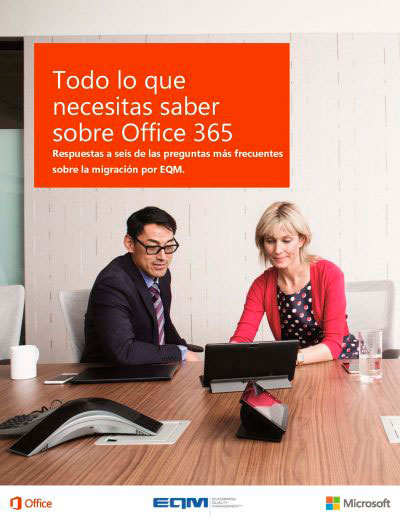 Microsoft Office 365 is a cloud-based subscription service that features all the best tools for the way we work in today's world. By combining the best applications in their category with powerful cloud services, Office 365 enables users to create and collaborate from anywhere and on any device.
With Microsoft Office 365, your data really is yours - you have control and if you decide to leave the service, it can be freely downloaded or transferred.
EQM has obtained the Silver Small and Midmarket Cloud Solutions Competency from Microsoft, thanks to a process of constant improvement with a view to offering its customers a quality service and range of technologies
This Competency means that customers can trust a recognised partner with sufficient knowledge in solutions such as Office 365.
What's more, EQM's new line of business in Office 365 provides users with a full range of licences, training, and support.
Get the most out of Microsoft 365 with EQM.
We provide advice, installation, and training.