HOW TO OPTIMISE YOUR SALES OPERATIONS AND YOUR CUSTOMER SERVICE EXPERIENCE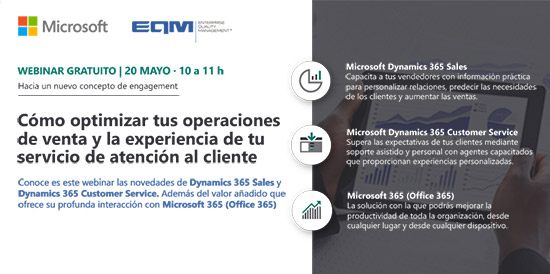 In this webinar, we show you how to manage the end-to-end relationship with your customers and leverage every single lead thanks to Dynamics 365 Sales, Dynamics 365 Customer Service, and their interaction with Microsoft 365 (Office 365).
What's more, you'll get the chance to see how our client Reserva de la Tierra has benefited from the implementation of Dynamics 365 Customer Engagement.
Watch video now
To watch the video, please fill in the following form.