PRACTICAL TRAINING: HOW TO MANAGE WFH WITH MICROSOFT TEAMS AND FINDTIME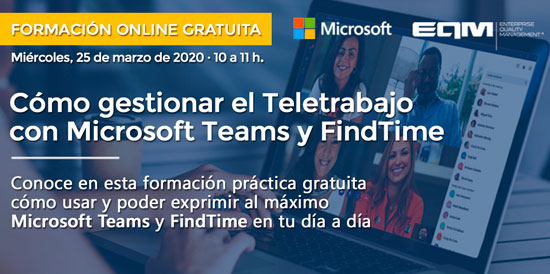 In this practical training session, we show you how to quickly and easily use Microsoft Teams and FindTime as options for WFH.
EQM, as a Microsoft Expert Partner in the implementation and optimisation of business solutions, continues its commitment to provide companies with a free practical training session focused on how to use and leverage Microsoft Teams and FindTime on a daily basis.
Watch video now
To watch the video, please fill in the following form.