MICROSOFT DYNAMICS 365 BUSINESS CENTRAL: PRESENTATION OF THE LATEST VERSION AND ITS INTERACTION WITH POWER BI AND OFFICE 365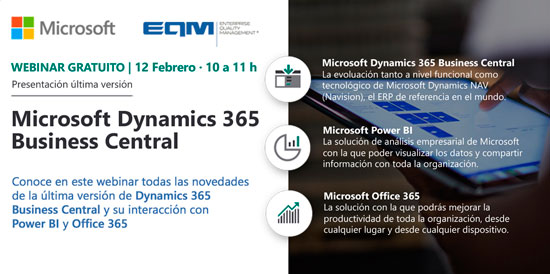 In this webinar, we present the new productivity features and the latest developments in performance, reliability, compatibility, and security implementations in the solution.
You'll also discover the many advantages of its interaction with Power BI, such as the predictive capabilities of certain processes along with Office 365, as well as the possibility of carrying out transactions from Outlook without having to leave the ERP.
Watch video now
To watch the video, please fill in the following form.